A common question you'll get in today's SEO is what are the best backlinks? This is a valid question considering how often search engines shake up their algorithms in terms of what works and what doesn't. Generally it's a safe assumption if you're not sure if something is worth your time or not to just ask if the backlink you're pursuing is or seems natural. "Natural" or "organic" are both evergreen when it comes to SEO and the search engines are constantly making it their priority to decide what types of backlinks are the most natural so that they can reward and place the greatest value on them accordingly.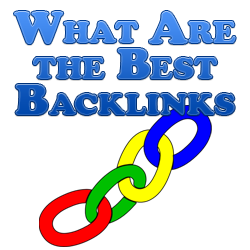 What Are the Best Backlinks
But let's get more specific seeing as that's my job and talk about what are the best backlinks by offering a few types which work right now.
Guest Blogging
This is one of the more difficult types of backlinks but it's one of the best backlinks because it's acquiring a quality link from another webmaster/site/IP address, all guaranteed. When you create your guest post you can generally include a link of your choosing back to a page of yours of your own choosing as part of the deal, so you get control over the anchor text and where the link is placed, etc.
Guest blogging is also great because it builds relationships between webmasters so that if they like your work you can get another invitation in the future to write more for them and continue to look like more of an authority in your niche.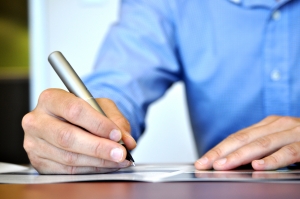 Because of this, guest blogging is a great source of traffic because you're putting what is ideally your best work and writing in front of an entirely new but targeted audience so you can impress the webmaster's readers, as well, to get them to follow your links right back to your site, potentially causing them to link to your content and creating more low/no effort backlinks for you.
Low OBL Blog Commenting
Notice how I didn't specify high PR there. It's a misnomer that simply getting a high PR backlink will significantly help you. A lot of factors can deter from that high PR link's amount of juice which it's passing back to you and principle amongst them is the number of other outbound links which exist on that page. A PR3 with little to no other backlinks or comments (if we're talking blog commenting) will trump a PR7 which has been bombarded with spammy comments in terms of link juice every time. Make it a point to find untapped and unexploited pages out there to create links on and point back to your site.
Private Blog Networks
Creating links to yourself on similar niche sites which you own and control IN FULL is another great way to build your various sites connected on your private blog network. Remember the importance of making it seem as natural and organic as possible which means acquiring WHOIS domain privacy, separating your sites onto different hosting accounts, etc.

Press Releases
Press releases are still popular amongst search engines because press releases are current and therefore perceived to be more relevant, so check out my press release tips on writing a press release or check out my very own press release example from this site.
Generic Anchor Text
This one is a bit more speculative and subjective and is more of a guideline when it comes to creating links to your own site, but I believe that you don't need a lot of targeted keyword rich anchor text. Search engines are more sophisticated today than they have ever been, and they don't need a lot of anchor text telling them what your site is about. Have a few targeted anchor texts from a few high PR sites if possible, but sprinkle in the much more natural looking "click here" and "yourURL.com" and variations of each of them. The backlink is a vote of confidence and quality from one site to another, so the most important part of the transaction is the link itself and less what the link says.
Besides, how many webmasters who find your content and freely link to it are going to go to the trouble to use your desired anchor text. It's silly and much more likely that a competitor would flood you with anchor text when you think about it like that.