A lot of you know that besides marketing and copy, music is my major passion. I love songwriting and performing and also love the technical side of music production. I've produced and mastered other artists' music as well as my own for years and just recently put together a website to promote my audio mastering services.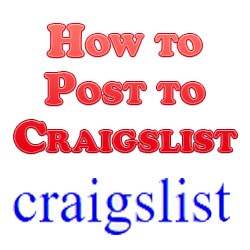 How to Post to Craigslist
Whenever you have a service to promote, a surefire and reliable place to promote that service has always been Craigslist. Today I'm going to give you some helpful pointers on how to post to Craigslist to get your ads more attention and click throughs.
Just for your information, it's free and easy to post to Craigslist. You don't even need an account, though you should set one up if you'll be posting multiple times and it's not a one off thing. It's free to setup an account, but when you want to post you'll need a phone number to give to them so that they can call you with a confirmation number you'll need before you post.
Headline
First off here's an obvious one which I shouldn't need to mention, but it's definitely a biggie. Your headline doesn't necessarily have to be clever to get click through, it just needs to be descriptive so that the reader knows what your ad will be about before they click through so they can make up their minds as to whether or not they want to see more.
You may get a lot of clicks with a cryptic title like "Don't Click This Ad", but if it's not relevant to what your reader is looking for then it will just be a waste of both yours and their time, not to mention it might get you flagged. Keep it simple and keep it relevant to what the ad is about and convey it as clearly and as concisely as possible. Refer to this post on how to write a great headline for more information.
Images
Including an image in your ad is beneficial in a number of ways. First, all ads which include an image will specify in the listings that it includes an image, and ads with images always get greater click through rates than those without. Additionally, images are much more dynamic than text considering you can make them look however you want.
Lastly and very importantly, and I'll get into this more another time, Craigslist won't let you make the same post over and over again in different categories and in a small period of time. One of the ways in which it detects this is in the text which you use in your ad, but they can't detect text if you include all of the text you want your reader to see within the image itself. You can still throw in your keywords around the ad itself to get anyone who is searching by your terms, as well.
Video Images
You can't include videos in your ads, but luckily the typical person who goes on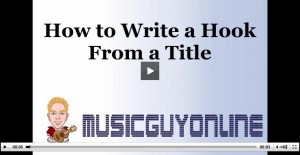 Craigslist doesn't know that. Therefore you can just take a still image of your video with a play button showing and make it a link to the actual video hosted on your site or wherever else so that when someone clicks on it it takes them to the video. This is a powerful way to (sneakily) increase click throughs.
Website Images
By the same token you can take a screenshot of your website or sales letter page on your website and make a link out of it so when someone scrolls down to click on your call to action phrase on your site, they'll be taken to that corresponding page.