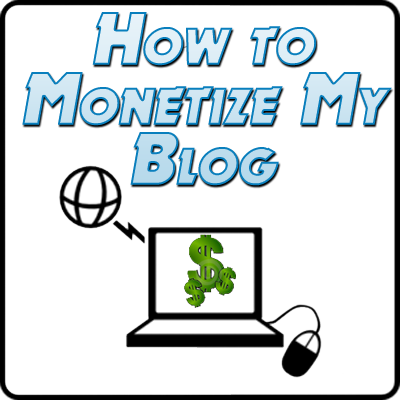 One of the most common questions I get from webmasters is "how to monetize my blog", or better said, how to take what I've painstakingly worked on for the last X number of months or years and make something back from it?
The good news is that where there's traffic, there is money to be made, so let's cover 12 ways of how to monetize my blog you can use to start seeing a nice income from the fruits of your labor.
How to Monetize My Blog
Let's start with the most obvious few, so don't bounce on me if you've heard these first few before.
1 – Affiliate Marketing – First, we have affiliate marketing, which means promoting other people's products on your website.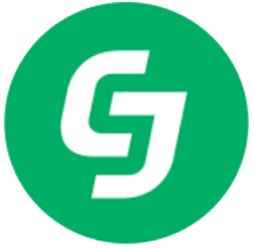 When someone goes through your specific affiliate link and purchases something from that site, you get a percentage of that sale, called a commission. The specific percentage you get will vary from network to network and product to product.
Begin by signing up for an affiliate network (see how to get accepted to any affiliate network) like Amazon, Commission Junction, or ShareaSale.
It's a good idea to sign up for a few different ones so that you'll have access to a larger array of products, which gives you more opportunities to make money regardless of what your site's niche is.
Once you have the affiliate links for what you want to promote, you can either go out of your way to make a whole comparison pre-sales page for a product, or you can just mention something in passing and include your affiliate link.
2 – Selling Ad Space – There are a number of plugins designed for making creating attractive looking ad space on your site.
AdRotate is one such good option and it's free. OIO Publisher is another popular option which automates a lot more of the work for you, though admittedly it's premium.
You can decide how much to charge per ad space, though this will be dictated by how much traffic your site receives and how targeted that traffic is. Typically advertisers sign up by the month and pay a certain amount per 1000 impressions, or site visits.
So if your website gets 50,000 visitors a month, and you charge $3 per 1000 impressions, that's $150 per month from that one advertiser alone.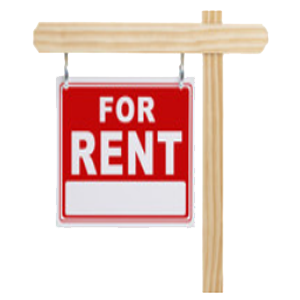 Multiply that by adding a few more advertisers and you've got a nice income from ad space alone in addition to any other ways mentioned here you're monetizing your blog.
Obviously you want laser targeted advertisers to promote on your blog which will result in traffic for them so they stay on as a regular advertiser.
I put together a full article titled how to find advertisers for my website which covers where to find relevant companies looking to advertise their products or services in your niche, so check that out.
I will say that it's wise to have a good analytical presentation of your site's traffic handy when pitching to a potential advertiser.
This means having six to twelve months of past traffic data which should include:
Volume over that time.
Engagement on your site, meaning bounce rate, retention, return visitors, etc. These are all indications of your site's quality.
Acquisition channels, meaning where did they come from, what keywords are you ranking for which bring them to your site, etc.
Demographic information, meaning info on the visitors themselves in terms of where they live, what devices they use, age, gender, etc.
3 – AdSense Ads
AdSense is Google's ad platform for website owners. Not to be confused with Google Ads which is for advertisers, AdSense is the recipient of Google Ads. In other words, it's the ads which are created by advertisers in Google Ads which appear on website owners' websites as AdSense ads.
The website owners get paid for featuring these AdSense ads on their sites. Specifically they get paid both for the number of impressions/visits their site gets and any clicks/engagement which these ads receive.
AdSense Ads come with the benefit of being much easier to use and get paid for as Google does most of the matching for you. This means you save time and work not having to track down your own advertisers.
The downside is obviously that you have far less control over the types of ads which appear on your site.
4 – Creating Your Own Products
Of all of the options for how to monetize my blog, if you really want full control over what your audience is exposed to, then you can go ahead and make your own product.
Obviously if you know a bit about coding (or are just willing to learn) then you can make some interesting, handy, or simply just entertaining applications. Or, if you're crafty, you can create different types of apparel.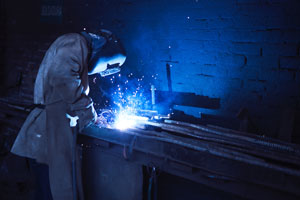 You can also offer an online and digitally deliverable service if you have any marketable skills you could apply and charge via Paypal.
Or, maybe easiest of all, you can create an informational product in the form of an eBook or video tutorial course.
I've done this many times and have talked about my experience on how to write an eBook on here.
If you're an expert the field which your website is about and your site's visitors have come to respect your knowledge on your subject, you'd be surprised how well an informational product of yours can sell when paired with a good sales page.
5 – Email List
There are many ways to make money via your email list which you should have and feature a compelling signup form for on your website.
An email list is one of the best ways to build a relationship with the people who come to your site. This is because once they sign up for your email list, it's the only reliable way to maintain a dialogue with that visitor to your site.
They may never come to your site again otherwise, but they'll always check their email, so it's essential that you not only have an email sign up on your site as soon as possible, but that you have a nice sign up percentage, as well.
As such, email marketing will typically yield the highest conversion rate when selling or promoting products.
As you continue to send emails with relevant helpful information (like an autoresponder series) to your subscribers, they'll grow to trust your opinion.
Then, when you have a good offer to promote to them, whether it's your own product or a high quality affiliate product which you're promoting, you can email them about it and you'll find your conversion rate on that affiliate link will likely be the highest converting of anywhere you advertise it.
Incidentally, here is Converting Copy's sign up form: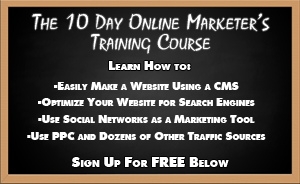 6 – Take Donations
Sites like Patreon exist so that people can give monthly donations just to support the work that you've done.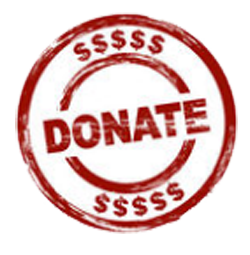 Sign up for an account there and create a banner at the top or side of your site to display on all pages. On it, simply mention that if your visitors appreciate the regular updates you make on your site, that they can support you for as little as $1 a month. You can mention it's to help defray the costs of running the site if you like, as well.
If you have a lot of regular visitors to your site, you might be surprised at how many can choose to support you in this way.
This is especially effective if you don't have any other advertising on the site (and you mention this).
You can also just feature a Paypal link for one off donations to your account.
7 – Sponsored Posts
A lot of webmasters have guest bloggers write and submit guest posts for their blogs because it's a win-win for both parties. The guest blogger gets recognition and an audience for their site or work, and maybe even a link on top of that.
The webmaster gets a quality article on their site written by who is hopefully an expert in their field, so that's more good content to share with their audience.
But you can also let someone advertise whatever they want using your blog as a platform.
Just remember in this case to certainly use the nofollow and sponsored tag (see nofollow vs sponsored links) if you allow them any links back to their sites because paying for links is a big breach of Google's rules and can get you in a lot of trouble.
8 – Email Blast
In returning to the email list that you can create on your site, if you have a decent sized email list, you can also offer to promote someone else's products or simply promote their list via yours.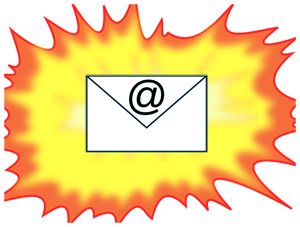 Many webmasters will pay for a one off email blast like this to advertise their products/services/site.
The point is that there are dozens of ways simply in email marketing, so check out my series on email marketing or my Complete Email Marketing Blueprint (speaking of informational products).
9 – Social Media
If you have a nice flow of traffic on your site you can leverage it to build a decent social media following.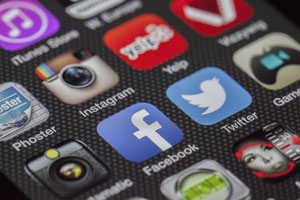 With a nice sized social media following, you can rent out the occasional sponsored post. For instance, on Twitter someone with a product or service which is relevant to your audience might pay you to promote their product with a one-off tweet.
This is called a "promoted" tweet and similar to your email list, depending on the size of your following, you can make a lot of money simply by letting someone else advertise to your following every once in a while.
10 – Lead Generations
This is similar to sponsored blog posts idea for how to monetize my blog in that you're giving another advertiser your blog as the platform but there's a difference.
Here, you're working to capture emails/get information from your audience to turn over to this other advertiser to generate leads for them.
This is another way for how to monetize my blog which can pay out huge if you have a good offer to match with your audience. You would just create a page which features a sign up box but which delivers to the other advertisers's email list.
So if there's another webmaster in your niche with a new product, they can basically pay you to feature a squeeze page on your site or to make a link to point to a squeeze page they've made elsewhere to capture leads for their new product.
Many webmasters do this because they know the value of the email list and targeted leads to build into it.
11 – Make an Online Store
An online or eCommerce store like Amazon takes a lot of work to set up, but if you're up for it then it's certainly worth it.
You can use it to sell your own products or you can list the products of other people and companies.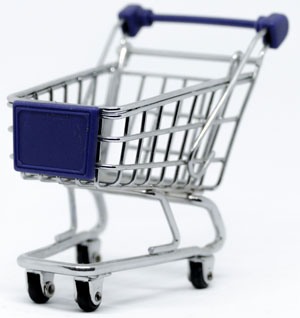 While there is a mountain of logistics and networking to consider, the good news is that there are a number of tools out there to help you.
There are a number of plugins which do a lot of the heavy lifting for you like WooCommerce.
And sellers are always looking for other places to list their products, so there should be no shortage of products which you can feature in your store.
Again, it's a huge undertaking, but it can certainly be worth it if you can manage it.
12 – Website Flipping
There's still a huge market for website flipping. This is where someone purchases an existing domain whether in a sale or just grabs an expired domain, or registers a brand new domain, and develops it into a high traffic website.
Simply by following the examples learned on… say THIS website, you can create a rich content site which receives a regular and steady flow of traffic and with it a number of valuable links. The site will begin to rank of its own accord at which point you can list it for sale.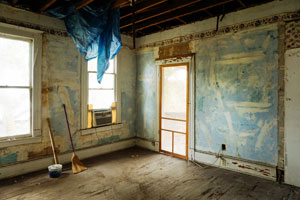 Webmasters who are in similar niches and looking to perhaps build out their own blog networks are willing to spend big bucks on one of these sites. You can list it in an auction and watch the price go up or you can list it and sell it directly to someone.
You can then take that money, buy a dozen more sites, and begin the process anew.
Many digital marketers make a tidy living from doing solely this and it remains a viable way to make a living if you know what you're doing.
See why YOU should be buying websites.
In Conclusion
There are lots of ways which I use for how to monetize my blog. I mentioned that where there's traffic, there's the potential for money to be made.
The good news with this list is that, even if you don't get a ton of traffic coming in, add these various methods up and together you can turn what might be your passion project into a nice monthly side income source.