The beauty of white hat techniques is that they're evergreen in that you know that they'll always be valuable and bring link juice to your site. This is because white hat techniques will always be search engine friendly, so they'll always be in style without worry of Google punishing those who use those tactics.
I covered 6 white hat SEO tactics to try awhile back. Now let's supplement and add to those tactics with a few more white hat techniques to try which require just a bit of thinking out of the box.
Search For Yourself – I'm giving you permission to Google yourself right now. Your business/service/product/blog, whatever you have do a search for your brand in Google, Twitter, etc. You may be surprised at who is talking about you but find and approach the people who are saying good things about you, thank them, and ask them for a link to your site.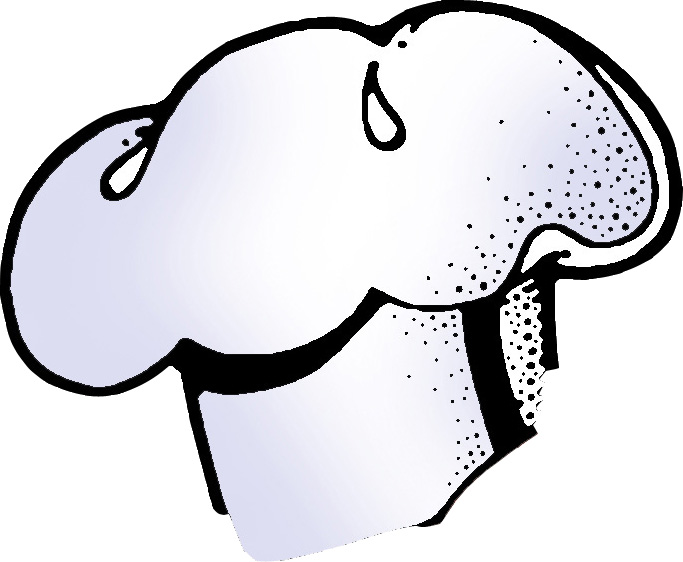 You know that they already like something you've done, so these people will be pleasantly surprised at your reaching out to contact them and will oblige your link request. As an example, I have a marketing eBook I give out for free in exchange for social proof or joining my mailing list. I get people leaving great feedback via email or social networks and then I go ahead and approach them, thank them for the feedback, and ask them to drop me a link via their sites. Many oblige and it's made for some great online relationships!
Link Bait – Heavily weighted links from high PR sites are still worth far more than 99% of the links you can get from other sites; the difficulty has always been in attaining them. Link bait is your best friend here but requires a bit of work on your end. Link bait is just content which is attractive to link to from the viewpoint of other webmasters. If you can create link which they can't help but resist linking to to share with their audience, you're in good shape.
Think of what your niche is, then put together something which will attract other webmasters of high PR sites in your niche. This could be putting together a comprehensive "how to" guide, a picture or video library of relevant great content, or even some kind of script/program which simplifies a task. Do someone else's job for them basically with your link bait in whatever it is.
Then all you need to do is contact the webmasters you're interested in getting links from personally. Tell them you've got some great resources their audience will appreciate, just ask for a link in return which they'll obviously have to do if it's going to be seen on your site. You'll find that getting links from .GOV or .EDU sites is easier than you think if you have the right link bait.
Award – This one is sneaky great. Make up and design an award which your site will give to a select few other websites in your niche and email the webmasters for sites you really want a links from and tell them you'd like to give them that award to display for their audiences but tell them to link back to you as part of the deal.
Most webmasters will be pleasantly surprised at the mention and will love the recognition, not to mention a chance to impress their visitors with that award.
Testimonial – This works the same way only you're not giving an award you're giving a testimonial. If you've dealt with some company which provides a product or service related to your niche and you had a good experience with them, write up a positive testimonial (and picture of your good experience/you with the product) to post on your site then send the webmaster of that site your unsolicited positive testimonial and picture, showing them where you've mentioned them on your blog.
Ask them to link to your testimonial (they may do this without your having to ask because they love good testimonials). You can weave in the content which you want to rank as part of that testimonial page but either way it's a link which you wouldn't have been able to get otherwise.
Broken Links – A very effective but simple technique for both getting links and networking is to analyze your competitor's backlinks. You can do this using a tool like (my personal favorite) Market Samurai (see my Market Samurai review and tutorial video for more info) where you can find all of their backlinks to the various pages on their site. Run those pages through a URL checker tool to see which are broken on your competitor's end.
Once you have that list, go one by one contacting the linking from sites which were linking to those now broken pages and ask them to link to you instead. Be friendly, explaining to them that you have a page which is just as relevant as the old link, and it's as simple as that; you're making their lives easier.
Guest Blogging – I mentioned this in the tactics post and even posed the question of does guest blogging still work just a week ago, but it's still effective if you use it correctly. When you're looking for guest blogs to write for, don't limit your search to sites which actively have the "write for us" footprint, focus on blogs which are in your niche and get a lot of traffic.
When you're soliciting a blog owner for a site which isn't expressly asking for guest blogging queries, write the article in advance (since you'll eventually find someone to guest post it for you/at worst you can publish it yourself) give them the title of the article, the article itself, and even include a couple of images in your email. This shows them you mean business and are eager to do all of the work for them which they'll appreciate because the less they have to do to publish someone else's article, the better.
Ask for a link in the content of the article and even include it when you submit it with their email because an in content link is better than what is the equivalent of a resource box/author bio link at the end. The worst that can happen is they say no but again the more work you do the more likely they'll publish it as is and appreciate what you've done.
Directories – I'll round this out with directories. Get your site or page listed in important and relevant directories to your niche. I gave an overview on how to get a DMOZ listing recently, most directories aren't nearly as difficult to pick up a link but are well worth your time so get to it.