The efficacy of one of the more or less reliable SEO methods of the past few years, guest blogging, has more recently been in question. The main question is, does guest blogging still work?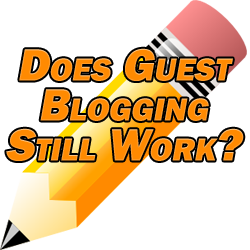 Does Guest Blogging Still Work?
I was recently reading Matt Cutts' blog, something I think which behooves all webmasters to do, so long as they bear in mind that while Mr. Cutts wants to help to educate webmasters, he has an agenda like anyone else and allegiance to Google. Regardless, what stems this post is that he recently wrote a post on his blog about guest blogging or more specifically his and Google's current stance on it.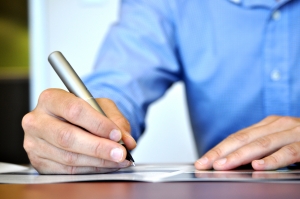 To save you a read, the long and the short of it is that Matt recommends avoiding pursuing guest blogging with the express purpose of getting link juice. The reason being is that, like most other once white hat SEO techniques, guest blogging has been spammed to death by SEOers. Guest blogging is now heavily automated and even outsourced more times than not where the person supposedly doing the guest blogging isn't even the actual author.
The substance has bottomed out in favor of quantity in order to affect the SERPs, and if you take Matt at his word (despite never explicitly saying it), Google is going to begin to limit the influence of guest blogging.
While lately I admit that I haven't had time to pursue guest blogging to do it myself outside of instances where I was specifically asked by people I know, I have endorsed this practice as an SEO technique for achieving potentially high quality links and traffic from your peers' websites. I even put together a quick guide on how to do guest blogging a couple of years back.
I won't beleaguer the point; here's the takeaway – guest blogging still works in the right capacity.
If you're the person doing the guest blogging, this means do it for the right reasons. If you're expecting a ranking's boost, know that Google is looking to limit the influence guest blogging has over SEO. Instead, do it because you know that you're getting your content and brand in front of a new audience and are building your reputation with the blog owner and their audience, not to mention the traffic you can get from the link back to your site.
If you're the person allowing the guest blogging on your site, make sure you know the person and can vouch for them and their work. If you can't, don't allow it. Consider making any links you give to guest bloggers "nofollow" and letting them know that up front to weed out the ones doing it for the wrong reasons.