Not all social media platforms work for all businesses, and picking the best platform for your business marketing plan may seem like a daunting task. So what should you do? This article has been written as a handy guide to help you get started. In this article I will be discussing five platforms in how they can work for your business to help you identify which social media platform is best for marketing your business.
Which Social Media Platform is Best For Marketing Your Business?
Twitter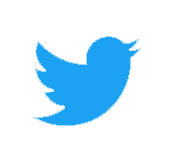 Twitter was waning in popularity until the 2016 election coverage reignited the platform making it the place on the Internet to discuss what is trending in the news and political rhetoric. It is now emerging as a central location for discovery by consumers and is therefore a great place to showcase the expertise and products your business has to offer or even provide customer service. In fact, 93% of those who follow businesses on Twitter want to purchase from the SMBs they follow.
Twitter works best for those in a B2C industry because it puts you in direct contact with the consumers. Twitter is generally used by a younger audience with 40% of 18-29 year-olds using the platform and 74% of Twitter users follow small businesses for updates to products.
Industries Most Represented on Twitter
News and information
Retail
Sports
E-commerce
Finance
Fashion
Travel and Hospitality
Health and Wellness
Who is using Twitter:
40% of 18-29 year-olds
27% of 30-49 year-olds
21% of 50-64 year-olds
Now that you know the importance of marketing on Twitter, check out our Twitter tutorial or our 12 ways on how to get more followers on Twitter and really see that marketing base grow.
Instagram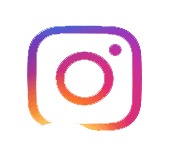 Instagram is a great B2C marketing option for businesses that have a visual product and want to attract a younger audience. As many as 80% of Instagram users follow a business, and 72% have purchased a product they have seen advertised by a business. Users of Instagram do expect high-quality images that tell a story; posting generic stock photos will not get you attention. If you do not have a visual product, or the ability to post high quality images, than Instagram may not be the best option for you.
Industries Most Represented on Instagram:
Fashion
Arts and crafts
Food and beverage
Beauty
Photography
Event planning
Travel and hospitality
E-commerce
Who is using Instagram:
64% of 18-29 year-olds
33% of 30-49 year-olds
21% of 50-64 year olds
Check out our 10 tips on how to use Instagram for your business or just leverage it for traffic to your website with our tutorial on how to use Instagram for traffic.
Pinterest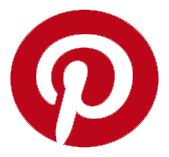 Pinterest is another great B2C platform that is best used by companies that have a visual product, or have a product that uses visual planning; home remodels, landscaping, event planning, etc. are great for Pinterest. 87% of users have been reported to have purchased a product because they saw it on Pinterest.
Industries Most Represented on Pinterest
Event Planning
Retail
Home and Garden
Health and Wellness
Beauty
Travel and Hospitality
Food and Beverage
Fashion
Arts and Crafts
E-commerce
Who is Using Pinterest
34% of 18-29 year-olds
34% of 30-49 year-olds
26% of 50-64 year olds
Check out our resource on how to use Pinterest for marketing for more information on how to get the most out of this social network.
LinkedIn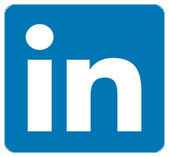 If you are a B2B business, or a B2C looking to hire, LinkedIn should be your number one social media platform. Four out of five members of LinkedIn drive business decisions and the audience had two times the buying power of the average web audience. Younger and older professionals alike are discovering the power the platform has to network.
Industries Most Represented on LinkedIn
Employment
Health and Wellness
Professional Services
Marketing
Education
Manufacturing
Legal
Science and Technology
Financial
IT
Who is Using LinkedIn
34% of 18-29 year-olds
33% of 30-49 year-olds
24% of 50-64 year-olds
Don't forget to check out our overview on how to use LinkedIn which covers everything you need to know about this professional social media platform.
Facebook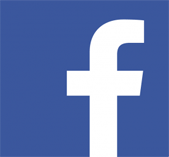 Of course no look at social medias for business use would be complete without the biggest of them all in Facebook.
Industries Most Represented on Facebook
News and information
Retail
E-commerce
Health and Wellness
Fashion
Hospitality
Sports
Finance
Travel
Who is Using Facebook
79% of US Internet Users
2+ Billion Monthly Users
Facebook may have started out as a college and high school student's tool but over the years has been adopted and embraced by older generations.
Facebook commands more than twice the use/popularity of its nearest competitors. Many of its users use Facebook for the entirety or near entirety of their internet use and use its search engine in place of even Google.
Therefore it's paramount that you have a presence on the social media juggernaut regardless of your industry.
In addition to just creating a page for your business and marketing it, Facebook Advertising (their PPC platform) is a great paid advertising traffic option because, by virtue of the intimacy and personal nature of Facebook profiles, you easily find laser targeted demographics .
We have a number of resources on marketing via Facebook, so I'll just list a few of them here:
Final Thoughts
Understanding which social media platform is best for marketing your business will you from wasting time on the less important networks so you can focus on the business, but you have to maintain the social media platform(s) you use.
Be sure to spend as much time as possible, monitoring, posting, and responding to messages to make sure your business remains seen.
We hope our handy guide can help you decide which social media platform best fits the marketing plan for your business. Now get to work!
Statistical References
https://themanifest.com/digital-marketing/5-steps-create-multi-platform-social-media-strategy
https://www.bluecorona.com/blog/which-social-media-platforms-best-for-business
https://www.digitalmarketer.com/digital-marketing/social-media-marketing-strategy/