I recently changed my email marketing provider from Aweber to MailChimp.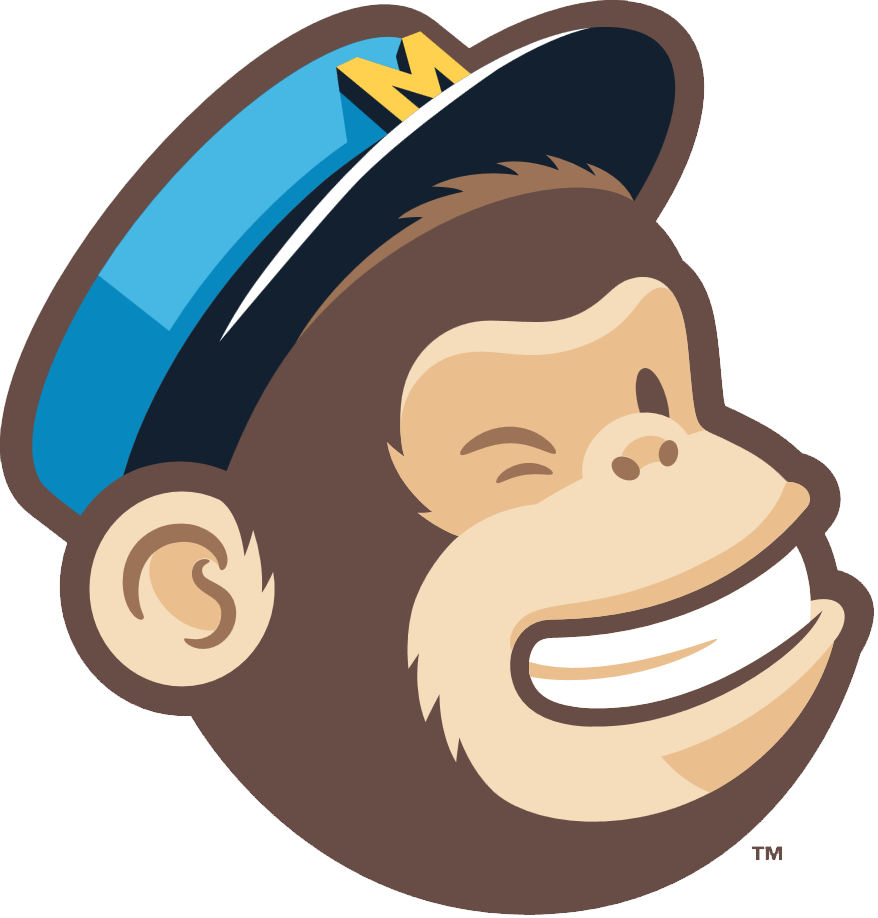 After having made the switch and working with MailChimp for awhile, I thought I'd put together this MailChimp review so that you can know what you're getting and getting into if you decide to use MailChimp as your email marketing provider, as well.
Cost
One of the things which attracts a lot of people to using MailChimp in the first place is the fact that they offer free email marketing services to all clients with a combined maximum list size of 2,000 subscribers.
So for all marketers with lists which are under 2,000 subscribers, you can send marketing emails en masse to your lists for free (up to 12,000 emails monthly).
This is great for business owners and marketers who are new to email marketing and aren't ready to spend a monthly fee on something they're still learning and developing at.
What's also worth mentioning is that MailChimp doesn't charge you to send out autoresponder series which I was surprised to learn that many email marketing service providers do.
After the first 2,000 subscribers, you begin paying $30 monthly (or they have pay per email credit plans if you prefer) and as you gain more subscribers the rate goes up from there but is comparable if not identical to a lot of the other big names in the game. I always say if you have a list of 2,000 targeted subscribers, then the money you should be making from effectively selling to that valuable list should pay for the cost of said list dozens if not hundreds of times over.
I talk about how to leverage your list into a very attractive income and the power of email marketing in general in much more depth in my Complete Email Marketing Blueprint.
Inbox vs. Spam
As per usual, the likelihood of the emails you send going into your subscriber's inbox versus their spam folders largely depends on you and the emails you send.
For instance, if you send emails which have fancy fonts, images, questionable/spammy titles, or lots of links, you might find your emails going in the spam folder regardless of which provider you use.
The exception would be if your subscriber has added you to their contact list or regularly opens your emails in which case their email client (Gmail, Yahoo, etc.) will know that you are a trusted source for that person.
For this reason I always encourage subscribers to add me to their contacts as soon as they sign up for my list. I do this both on the thank you page they are redirected to after subscribing as well as in the opt-in or introductory email which they receive from me.
It's well worth mentioning that MailChimp's free version comes with a MailChimp stamp image with every email. If you want to get rid of this image, you have to upgrade to a paid account. This basically means that all emails you send as a free MailChimp member have a higher chance of being caught by spam filters.
I always stick to plain text based emails which have the lowest chance of setting off spam filters, so just keep the MailChimp "branding" image in mind when sending emails and even more importantly remind new subscribers to add you to their contacts so your emails have a greater chance of making the inbox.
Sign Up Forms
The one aspect which MailChimp needs to devote some much needed attention to is their lackluster sign up forms. Aweber (my old client) had hundreds of templates its users could choose from to match the look of their website.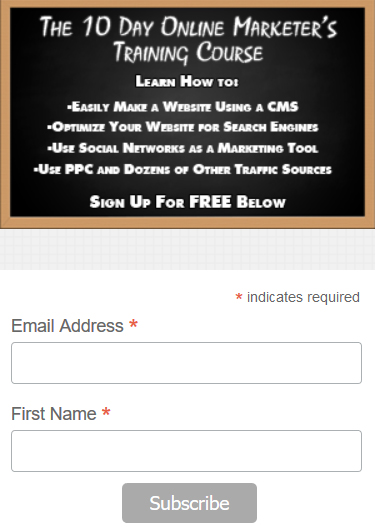 MailChimp gives you 3-4 options which are all virtually the same and have virtually zero aesthetic emphasis.
"Designing" sign up forms is more about the fields you want to include and less the aesthetic look of the form. I found a workaround where in WordPress I basically just use my theme or widgets (depending on the site) to paste the raw sign up HTML code for the list I want, then place an image which serves as the actual sign up form in terms of look and information right above it. When constructed this way, it looks roughly like its a single sign up form.
Alternatively you can get an API key from MailChimp and integrate it with a number of simple plugins for WordPress.
You've likely seen my form for this site on the right of the homepage and most of the pages contained within.
So basically if you don't mind a work around or two, you can get the same results with MailChimp as you could with any other provider. It's the adaptability which allows MailChimp's opt-in forms to work.
They also have pop-up/lightbox opt in forms standard, so there are plenty of options for marketers who like to feature multiple dynamic ways to get their visitor's attention in advertising their sign up form.
You can also require double opt-in confirmation from all new subscribers as well as include a RECAPTCHA as a final part of the signup process to filter out much of the spam bots/fake signups.
Autoresponder
A good autoresponder is the cornerstone and cash cow of any good online business when done correctly so I needed to make sure MailChimp wasn't going to throw any roadblocks up for this paramount aspect of email marketing.
Initially I had to get into the weeds a bit with the autoresponder feature with MailChimp to realize what I was looking for in their terms when I wanted to import and continue my autoresponder series for this site and every other site on the same plan.
MailChimp it turned out was a bit TOO user friendly for me when I was searching for this because amongst their dozens of different templates for sending out content I found the "Education" template.
It's clearly explained in the description of this template, but this is basically their unique but obvious name for the autoresponder series. Within the education template you can design follow up emails which new subscribers can receive after they've joined your mailing list.
Importing from a previous autoresponder is as simple as copy and pasting the content from another provider if you have them ready.
You can choose how soon after signing up for the list that someone receives their first email then choose the spacing from there on.
Subscribers/Analytics/Segments
Let's talk the nitty gritty regarding the subscribers. The "list" section of your account gives you access to each of your lists where you'll find all of your various subscribers and create segments for subscribers.
MailChimp gives you a full report on how each subscriber has interacted with your emails you've sent them. They'll tell you which, if any, of your emails they've opened and which, if any, links they've clicked on.
You can create segments based on any kind of behavior a subscriber demonstrates.
So if certain people opens a lot of emails related to or clicks lots of your links in your emails related to a specific theme within your niche, you can find and single out these subscribers by setting segments which are triggered by that behavior. These subscribers get put into these more targeted segments.
This way, over time you can group your subscribers as you get to know their behavior and market to them only the offers which you know are more likely to convert well with them.
MailChimp also lets you create "Groups" which are kind of more macro segments, allowing you to better "group" your subscribers and their segments based on their interests and behavior.
Customer Support
The first thing to know about MailChimp's email or chat customer support is that it's exclusively available to paying customers. So while the free service is great for most of your needs if you have a smaller list or are just starting out, the one gap lies in the customer support.
Note that MailChimp has a sizable Q and A database to answer most questions you'll have. If you can't find the answer to your question in their existing database, then if you're not a paying customer your next best bet is to try a marketing forum as Mail Chimp doesn't have a dedicated forum where other users can answer questions for you.
Regarding their email or chat support, those are both very responsive. Chat support is available Monday-Friday during most hours, and every time in which I've used their chat support I averaged less than a minute wait before I began chatting with an actual person.
The chat support is very effective as I found if they can't get you an answer quickly, like if you have a more complicated problem, they'll continue working with you until you're satisfied.
In one instance where my issue couldn't be cleared up during the chat, the person I was talking to gave me a free credit to redeem on some free MailChimp merchandise where I had the choice between branded t-shirts and hats. I ended up getting a little MailChimp cat hat, meaning yes a literal monkey looking hat for a cat as my girlfriend has a cat. I just had to mention that, as I was pleasantly surprised at the extent to which they cared about my business and satisfaction in the moment.
You can gain access to customer support if you are on their monthly plan or their credit plan. With the latter this means you can get access to their customer support for as little as $3 which is the cost of their smallest credit (pay per email) plan. I only mention this if you're completely satisfied with the free plan but have one glaring issue which you need to actually speak with someone from MailChimp to resolve.
Final Conclusion
Ultimately, MailChimp should be your first stop if you're new to email marketing as it allows you to learn, make mistakes, and grow without costing you anything. Their knowledge base will answer most questions for newbies and seasoned veterans alike, and you get virtually all of the features that you would with any other typical email marketing service.
If you have a larger list or have been email marketing for awhile, MailChimp is still a great choice for you.