Instagram should be a part of your social media network if for no other reason than it's wildly popular with a huge user base which you should tap into. So with that, let's cover 10 tips on how to use Instagram for your business.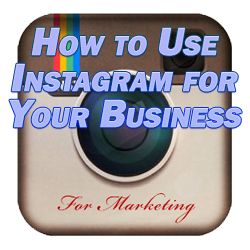 How to Use Instagram for Your Business
1 – Images
I won't be blowing your mind with this one. Again, Instagram is wildly popular, so you'll want to upload images related to your niche. What generally works best is not to use it as a selling platform but more as an extension of your personality which you want to align with your followers' and potential followers' personalities.
2 – Get on a Schedule
Make sure you have some kind of consistency to your profile and the schedule in which you upload new photos. If you have a pool of photos to begin with, don't throw them all up at once and leave yourself little to nothing to fall back on, instead ration out your photos and get into a rhythm so that you can add to your stock as you get new ones. Nothing looks less professional to your brand than an obviously rarely maintained social media account and this is no exception.
3 – Videos
I'm going to go on a tangent here. Instagram allows you to upload 15 second videos which holds a slight (albeit arbitrary) edge over Vine's 6 second limit. This is a double edged sword, however, because while you have more time to get your point across, you'll lose out on some of the novelty which comes with Vine which is known for brevity so that expectation comes with Vine which is popular because it's easy to convince someone to give you 6 seconds of their lives versus 15.
It's a small thing, but Vine built it's reputation around that. Your best bet is obviously to make use of both, even uploading the same video to both platforms when it's short enough. In terms of content, get unique. Make a quick video of a child loving your brand or niche. In fact it's even better if it's more a generalized niche and less your brand specifically so it doesn't look like you're trying to sell which will go a great deal further.
4 – Embed Instagram Videos On Your Home Page, Facebook Page, and Anywhere Else
Embedding your strongest video from Instagram on your website, Facebook page, linking to it from Twitter, etc., will leverage your views and followers. Just putting up a video somewhere other than Instagram lets someone know that you have the account and gives you an obviously much greater chance at locking them down as a regular viewer.
5 – Contests
Run a contest encouraging your followers to take pictures of themselves with your brand/niche. Use a unique hashtag to raise the stakes and get more people talking about it and you'll see your follower count jump as more people jump into the contest.
6 – Piggyback on Trends
Continuing this overview on how to use Instagram for your business, let's get trendy! Most hashtags aren't exclusive, so find a trend which relates to your business and tag your photo accordingly to be part of the community. If it's particularly funny or clever you'll pick up some new followers.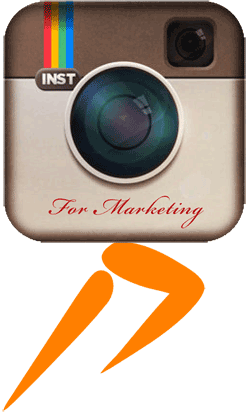 7 – Be Active
It's not just about your own content; just like with Twitter, make sure you're not a hermit on Instagram. Follow those who are following you, like and comment on their photos, etc. Some businesses have people simply interacting with their followers on a regular basis on behalf of the company because it humanizes the company which most people appreciate.
8 – Humanize Yourself
Speaking of humanizing yourself, show pictures of your employees. This shows them you appreciate them and customers look to see this, as well. Another point is to put up seemingly random but hilarious pictures which may not have anything to do with your business but show that you have a sense of humor like anyone else. It seems like a small thing but it goes a long way in the minds of your followers and customers.
9 – Brand Yourself
Bring your hashtags which your business normally uses on other social networks like Twitter or Google Plus Twitter over to Instagram.
10 – Spy on Your Competitors
Let's end this tutorial on how to use Instagram for your business with a little espionage. Like with any other social network, check out the profiles of your closest competitors to see what they're doing right or wrong to get the most out of Instagram and use it to shape your profile accordingly.
Now that we've covered how to use Instagram for your business, let's cover how to use Instagram for traffic back to your website to fuel subscriptions to your email list, sales/conversions on your website, and regular visitors to your site in general.