I've been talking about how social networking has become more important in terms of integrating it into your marketing strategy for some time now. Social proof continues to play an increasing role in SEO, and now Google has just announced that it is expanding its use of social search to more users around the globe.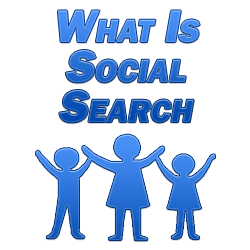 But what is social search?
What Is Social Search
This refers to social networks playing an increasing role in determining which web pages rank higher than others. So say that your friend Steve "likes" a certain local restaurant near you. When you are searching online for a local place to eat out, you see that Steve is a fan of that restaurant in particular.
This is a pretty simplistic example, but the implication is that you'll appreciate learning that your friend Steve likes the page of this restaurant because it's like a personal recommendation without your even having to consult your friend first, it's right there for you.
This means that whether you have an online or offline business, you need to get on the major social networks and establish a page for your website or business on there which people can like. It's not only another outlet for the exposure of your site or business, but as you can tell, social searching continue to play a stronger role in the traditional realm of SEO.
Something funny to add is that this recent blog post from Google comes on the heels of Facebook creeping on Google. I notice that in that blog post Google mentions Twitter but clearly goes out of their way to omit Facebook. Friction indeed.
It's interesting to see how these two internet giants will exist together on the internet as they clearly need each other to deliver a better all inclusive experience for internet users. Google is the biggest search engine still by far, so Facebook needs their company. Google needs Facebook as it continues to go further towards the end of social search.
It will be definitely interesting to see how it all shakes out in the end if there is indeed an end and who will still be around and especially relevant in a few years.