NAP in SEO stands for "name, address, phone", and relates specifically to local search engine optimization. In other words, it's relevant when trying to rank a brick and mortar business with a physical address. Let's talk about the importance of NAP in SEO and how using it effectively can easily land you the top spot for the local keywords you're targeting.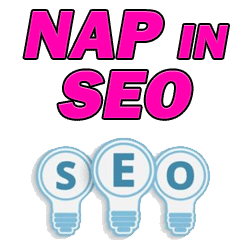 NAP in SEO
A citation and NAP in SEO are essentially the same thing. While NAP once again stands for the name, address, and phone number of a local business, a citation is just that information mentioned anywhere online.
When putting together the search results for (let's say) "mechanics Topeka Kansas", Google and other search engines aren't going to simply rank just any website which mentions that specific keyword on its site.
Instead in this situation, search engines (in concert with local keywords) rely heavily on citations both on their own "for businesses" services as well as on third party websites, meaning local business directories like online white pages and social networks like Yelp.
I mentioned their own "for businesses" services. Google and Bing, for example, each have their own "places" system in "Google My Business" or "Bing Places", respectively. You have to prove your business' physical address by receiving a letter with a code and entering that information as part of your account.
Once your account has been verified, be sure to keep the NAP information and other information you input consistent when entering that information in local white pages and networks like Yelp or Facebook.
It's the consistency which search engines want in that citation.
If you have a business and its address or phone number or even name has changed at some point in the past yet these changes haven't been reflected on whatever third party sites your business' NAP is listed on, then that sets off a red flag.
This makes sense, because search engines want to serve up the best results. If Google sees that the same business' NAP information varies between its website and other directories or even between different directories, they won't rank that site well. The last thing they want is a user contacting a business with the wrong information based off of what they provided that user.
NAP Consistency and Quantity
Remember that NAP consistency is key in your success in ranking for your local keywords. Your business' name, address, and phone number should all be EXACTLY the same across all platforms where you include it. This means using the same abbreviations if you use them (Dr. instead of Drive, etc.) and phone number always in the same format.
Of course there's information beyond the basic big three which you might include about your business like hours of operation; make sure to keep that consistency there, as well.
And in the event that your business' name, address, phone number, or anything else changes, you must remember to update it across every single directory which your business is listed in.
Keep a record of every directory you've created a listing in, including your account information to login to each, so that you can update them all accordingly when necessary.
Occasionally third party sites and other people will add your business to their directory without your knowledge. For this reason it's important that you conduct your own web searches for your own business whenever your information changes so that you can reach out to update even outdated listings you yourself didn't create.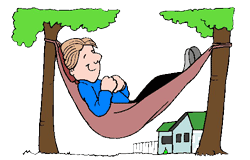 LASTLY, quantity is also important in regards to NAP in SEO.
This means that the more directories your business' (uniform) information appears on, the better, as this creates a more universal and reliable appearing footprint across the internet for your business.
To find directories to get a business listing for yourself on, you can do a few things. First, make sure to hit the big players in the local business directory game. This includes Google, Bing, Yahoo, Facebook, Twitter, and Yelp (to name a few).
Secondly, do your own web searches for the local keywords you're targeting. This will return more universal directories for small businesses but also market specific directories, both in terms of field/industry as well as location or your specific city.
This will also return results including your direct competition. You can take their business' address and do a Google search for it in quotes to get results featuring that address, potentially yielding a number of other directories which they are currently on which you can add your information to.
This is even easier to sift through the results using Scrapebox, so check out my post on finding local SEO citations using that tool.