That pesky YouTube time limit for all new channel owners can throw a wrench in your plans if you have videos which exceed 15 minutes in length. There are a couple of ways to deal with this, one of which is to upload good content on a regular basis and eventually the limit will be lifted eventually. This quick video will show you how to upload longer videos on YouTube and break the limit immediately after starting a new account on YouTube, even if you haven't uploaded a single video yet!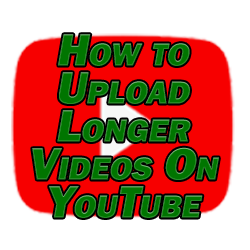 How to Upload Longer Videos On YouTube
Check out my complete online video marketing tutorial for tips on how to SEO your videos, get your videos more views, and much more!