Do you want to know how to get your picture on Google? Of course you do because it brings in more clicks, gives more authority and clarity to your content, and even helps you rank better. We've answered the why; let's talk about how to get your picture on Google.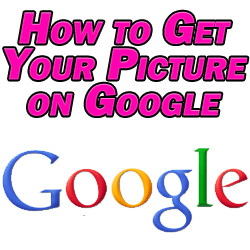 How to Get Your Picture on Google
As I outline in the video above in more detail, it's basically a very simple six step process.
Sign Up – … For a Google Plus Profile if you haven't already got one. I'm not referring to making a page on Google Plus for your business or site, but rather a personal profile just for you. If possible, sign up for Google Plus with an email address related to your site as this helps them verify that you are associated with that site. When you sign up, be sure to include the picture of yourself you want to appear in the SERPs as your main profile picture.
Add AuthorSure – … To your WordPress site. Some themes already have this functionality but the AuthorSure plugin is free and lets you add an author bio to every post you make and edit the contents of that bio so you can choose what appears. You can also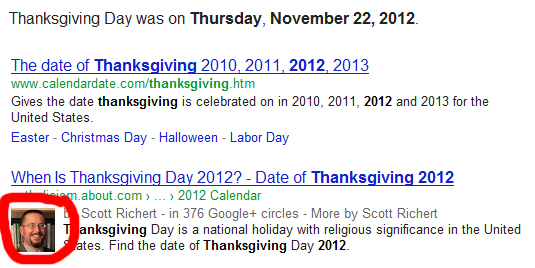 tweak what appears in your extended bio with this plugin, as well. Make specific changes to the bios in your own author profile section of your WordPress profile.
Add Your Profile URL From Your Site – … To the "contributor to" field of your Google Plus profile's about section. It's one of the last options and add the URL of your profile on your site. Generally it will be "www.yoursite.com/author/admin/" if you're the sole contributor to your blog.
Check – … To make sure that your picture will appear the way you want it by going to Google Webmaster Rich Snippets tool and putting in one of your post's URLs.
Edit – … Your tagline on your Google Plus profile. When someone clicks on "More by (Your Name)", they'll see only your name and the tagline you designated in your Google Plus profile (besides other posts you've made on your site), so make your tagline related to whatever niche you're writing in specifically to make yourself appear to be an authority in that niche.
Wait – … Your picture won't appear on Google overnight. It can take anywhere from a week to a few months. The more content you produce then it's believed that your picture will appear more quickly when your content ranks in the SERPs.