Scrapebox is a nifty little marketing tool which can be used for a number of different tasks which include white and black hat. It's one of those tools which should be in any legitimate and serious online marketer's arsenal, and unlike so many other tools it comes at a one time price which you can swallow at $57 (normally $97) using this link. Let's talk about 5 nifty things which you can do in my Scrapebox review right now.
Scrapebox Review
Proxy Harvesting
Scrapebox can be used to harvest/find and collect public proxies which you can use to run Scrapebox's other ta

sks through. When you use Scrapebox to do a lot of commenting or other tasks then that will set off some red flags with your ISP if it all comes from your/the same IP address. This can get you banned from being able to use the internet by your ISP for a period of time, so it's much safer to provide a number of proxies which Scrapebox can use, instead. You can harvest these using the proxy scraper or you can provide your own proxies (see proxies vs. vpn for more information); either way it's recommended.
Custom Footprints
Easily the most powerful feature you get out of Scrapebox is the ability to create custom footprints. You can use this feature to identify and scrape an infinite possibility of footprints. This includes basic footprints like WordPress or BlogEngine style blogs but you can type in to search for sites based on your keywords of choice for finding niche blogs to comment on or analyze or you can get really specific and search for other common footprints.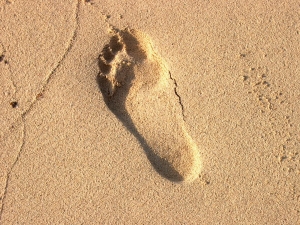 For example, you can use the phrase "login or register to post comments" combined with the phrase "powered by wordpress" as your footprint to search by to find sites which are WordPress run and don't have any comments on them yet. You can also use a footprint like ""comments: 1" as this is text which will appear on a WordPress site with only one comment. Remember that the key to getting a lot of link juice from a blog comment is to comment on posts with little to no existing comments on them; this way you're not sharing the link juice you receive from that blog with hundreds of other sites which have already commented there before or after you.
As I've said before, a link from a PR4 blog with just a handful of comments will give you more link juice than a link from a PR7 which has been spammed to death.
Being able to easily find relevant blogs with only a few or no comments using Scrapebox also ensures that your comment will be visible and above the rest when other people subsequently begin to comment.
After you have scraped a list of blogs which relate to your specific footprint, you can revise the list based on PR and can filter out sites which aren't of a high enough PR or are from the same top level URL if you like.
Email Harvesting
I don't use this feature and admittedly it's a bit controversial but you can use Scrapebox to scrape email addresses from the web so you can compile a list of email addresses to mail your offers to or use however you want. Again, I don't recommend doing this but it's there.
Comment Poster
One of the most notable things which people use Scrapebox for is comment posting. After you've scraped and filtered your URL list, you can go ahead and start commenting either automatically using fast poster or manually. The fast poster is fine if you've created your very own auto approve blog list (see how to create your own auto approve blog list), but if you've got a smaller list of high PR blogs which you've found using Scrapebox, you'll want to use the manual poster to ensure that your comments will be approved.
Scrapebox will open these URLs one at a time in its own internal browser so you can write your comments and move on to the next URL. It will plug in whatever information you give it to expedite the process but again you'll want to definitely tailor each comment to its corresponding post.
Note that if you're going to go for auto approved blogs, don't link back to any of your sites but instead link to lower web 2.0 properties or even less consequential links at the bottom of your link pyramid as links from pages with high numbers of outbound links are not worth your time. Also remember to avoid using too much targeted keyword anchor text whenever creating links.
Add-Ons
Scrapebox at the moment also gives you access to 29 free add-ons which integrate with the software flawlessly to give you greater functionality. A few of these add-ons include a blog analyzer, dofollow/nofollow check, a malware phishing filter, and much more. There's even a chess game which you can play while you wait for SB to scrape. I'll make a separate post about what you can do with the add-ons alone but until then know that the add-ons are very helpful and once again completely free of charge.