Building a forum on your website is a good way to encourage discussion and more time being spent on your site. This is an invaluable source of committed and targeted traffic which converts very well. Developing a forum is also helpful from an SEO standpoint considering that all of the content which people post on that forum can appear in the SERPs, so it's an additional source of free traffic. Alternatively, you can develop a special members only forum for your website to attach to and help sell your product. In this post we're going to cover how to make a forum.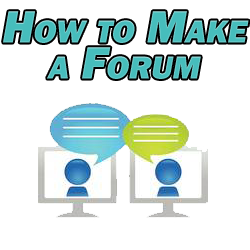 How to Make a Forum
First off, you need to have a website and hosting to upload the forum files to. I'll assume that you already have that going on and if not refer to this video on how to set up a website.
Next you need to create a database and install the actual software for your forum. Just like installing WordPress to your site, installing a forum is now just as push button easy through your hosting control panel.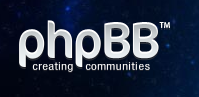 Refer to this video on how to install WordPress to your site and instead of going for the WordPress button, locate either the phpBB or SMF buttons which refer to the forum softwares phpBB itself and Simple Machine Forums, respectively; these are the two most trusted and popular names in the free forum software industry.
Your hosting company will automatically install and set up your forum for you, no FTP necessary. You simply select the path for that forum on your site whether you want it to be on the home page or if you want it to be a sub domain of your site and from there you just have to set a couple of passwords and admin details and you're all set.
From there you can log into your new forum and choose some basic settings, change the theme/aesthetic look of the forum, and begin creating some sub forums. You should create some sub forums of your message board which will make up the different topics which are related to your niche.
Don't get too specific with each sub forum label, otherwise you could have dozens of topics and it will get too complicated for your users as they wonder which specific forum they should be posting in. You also don't want too many subforums because then you'll likely have a lot of them which have little to no activity in them which makes your forum as a whole look empty and inactive which is the worst thing as no one wants to join or spend time on an unpopular forum.
Check back soon for tips on how to get members to your forum and how to develop your new forum to turn it into a hotbed of activity.