Deep linking refers to creating links to pages deeper within your site's architecture as opposed to simply directing every link to your home page.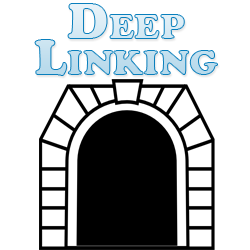 Deep Linking
This diagram demonstrates deep linking from external sites/pages to pages on your site below the main URL: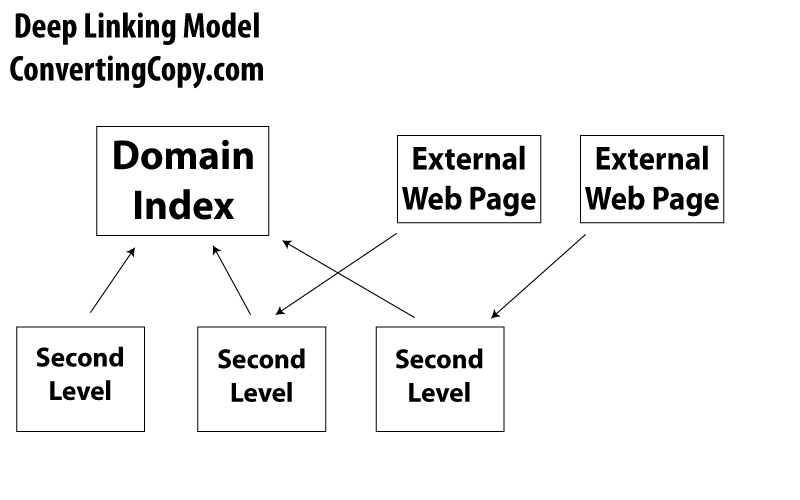 Here are 5 reasons for why you want to be deep linking.
Deep linking is important because just by virtue of itself it encourages you to create pages within your site's architecture. I've talked in the past about the importance of creating a content site. This means that you have dozens and hundreds of pages of content on your site which both search engines and users love.
In the same vein as the first point, deep linking allows you to rank for those individual pages in the SERPs because you can use your targeted keywords as anchor text when linking back to these pages from elsewhere on the web. Just having lots of pages in the SERPs obviously brings in more traffic to your site than not having them.
When individual pages within your site begin ranking within the SERPs, they will develop authority and PR on their own independently from the rest of your site. This link juice and PR can be spread around your site with effective internal linking which in turn helps your site as a whole to rank better in the SERPs, as well.
This not only shows search engines that there is more depth to your site than the homepage, but it's a great way for how to get your website indexed whenever you create a new page on your site because deep linking to that new page immediately alerts the search engines of its existence.
It also affords you the opportunity to create relevant links to your site regardless of the context. So if you have a pet care site, if you're engaging in a discussion on a forum about dog grooming, if you link back to your homepage it will be much too general to apply to or help anyone on that forum. Deep linking to a page on your site which specifically talks about dog grooming is going to net a lot more traffic on that forum and will improve your conversions on your site, as well, because it's relevant to what those people are interested in.