As I mentioned on the other day's post on how to get affiliates, one of the best ways to get affiliates is to supply them with plenty of affiliate marketing tools which they can use to promote your product for you and get better acquainted with it. Let's go over a few of the things which you might offer to your affiliates: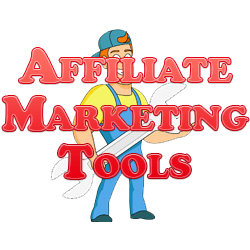 Affiliate Marketing Tools
Keywords
First, you should think about giving your affiliates a list of good keywords to target which are relevant to your niche/product. Don't know how to do this? Check out my posts on what is a good keyword and how to do keyword research for free to put together a list of relevant low competition keywords which your affiliates can target and rank for on their own while promoting your product through good old fashioned organic SEO traffic.
Articles
Articles are important as it gives your affiliates both copy which they can use to rewrite or leave it as is and distribute it on their sites but it also educates them on your niche/product so that they can get better acquainted with it themselves in case they're not familiar with it previously.
Graphics/Banners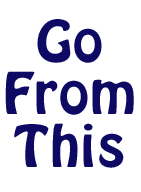 Your affiliates are likely going to want to display your product on their websites. You can design or pay someone to design lots of various buttons, banners, and other graphics with your logo or a relevant message on them. If nothing else, you should be able to supply your affiliates with your product's image or cover. JPEGs and PNG files are fine, but GIF files are always popular amongst affiliates because of how much more engaging they are. Check out this post on how to make your own GIF for more information on how to easily do this.
eBook
This takes the article concept one step further. I've seen a few merchants offering a free eBook related to their niche which contains affiliate links. The affiliate can replace the affiliate links with their own then distribute the book to any visitors who come to their sites for free as a great way to get your product and their affiliate links in front of a ready and willing potential customer.
Email List/Autoresponder Copy
Some affiliates even supply copy for their affiliates' email lists. The affiliate can make a

n autoresponder out of those messages which is something I've done before, or they can just blast out broadcast messages to their existing subscribers if they already have a list. I've even turned sample articles from the merchant into an effective autoresponder, so make the most of what the merchant gives you.
Videos
This one's pretty straightforward but some merchants offer video content which affiliates can put on their websites if it helps the cause.
PPC Ad Text
A lot of affiliates like to use PPC as one of their traffic sources, so you might give them some well performing Adwords ads which they can use to get up and running by throwing up an effective ad and getting the traffic and hopefully sales coming in right away.