Yesterday I talked about why you should still seek nofollow links. Today I'll talk about why you should create them yourself and how to use rel no follow.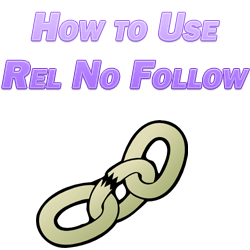 How to Use Rel No Follow
The rel no follow tag is what webmasters can use to manage how their link juice is distributed to external web pages which they are linking to from their sites. If you use the rel no follow tag to link to another site from your site, you're effectively telling Google not to pass on any of your link juice to that site.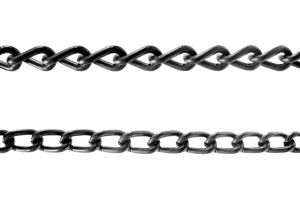 The major example which Google offers for when you should be using the rel no follow tag is when you have paid links on your site, or in other words when someone pays you to display their advertisement on your site whether that's through a text ad or a banner/image ad.
In the same vein, you can also use a rel no follow tag on your own affiliate links as this is very similar to a paid link.
Some webmasters recommend also using it whenever linking to a site which you don't trust or want to be associated with. Affiliate links aside, why would you want to link to a site which you don't want to be associated with in the first place?
Another place in which Google recommends that you use the rel no follow tag is when linking to internal pages on your site which you don't care about ranking for and pages which don't need page rank boosts. In other words, why spread it around further and thinner than you have to?
One final note: remember to share your link juice. Google is wary of websites which are greedy with their link juice as it implies that the webmaster is only looking out for themselves. Just like in society, Google looks down on that kind of link hording practice and you can throw it in as one of the Google ranking factors to consider.
The truth is that if you encounter a website which is worth linking to because of their content, it's worth linking to without the rel no follow tag.
Now let's talk about how to make a nofollow link.
Rel NoFollow Example
I'm linking to my special GoDaddy dot com discount with my affiliate link here via hyperlink where if someone goes through that link specifically they can get over $3 off the price of domain registration at GoDaddy.
The URL itself is "convertingcopy.com/godaddy-dot-com-discount"; so adding in the nofollow tag, in this case my hyperlink would look like this: <a href="convertingcopy.com/godaddy-dot-com-discount" rel="nofollow">. Note the space between the end of the URL and the beginning of the rel tag. If you don't want to use specific anchor text and just want to give a URL without sending link juice, make the URL the anchor text in place of a keyword in the hyperlink.
Now when Google crawls that link, they'll make note that none of your link juice or PR will be passed on. Whether you're making this link in WordPress or static HTML, the code is the same.
I use a WP plugin called Pretty Link Pro which is pretty handy because it automatically populates anytime I write a product's name which I'm promoting, it will make that text a hyperlink automatically (if I want) without my having to do anything more.
I can even designate it so that every time I create that affiliate link somewhere on my site, it's automatically nofollow, as well. It saves me a lot of time on some of my sites where I'm constantly referencing products which I'm promoting in the vast majority of my posts.