Paul Ventura here. When I co-founded ConvertingCopy.com many years ago as a medium to  connect with business owners and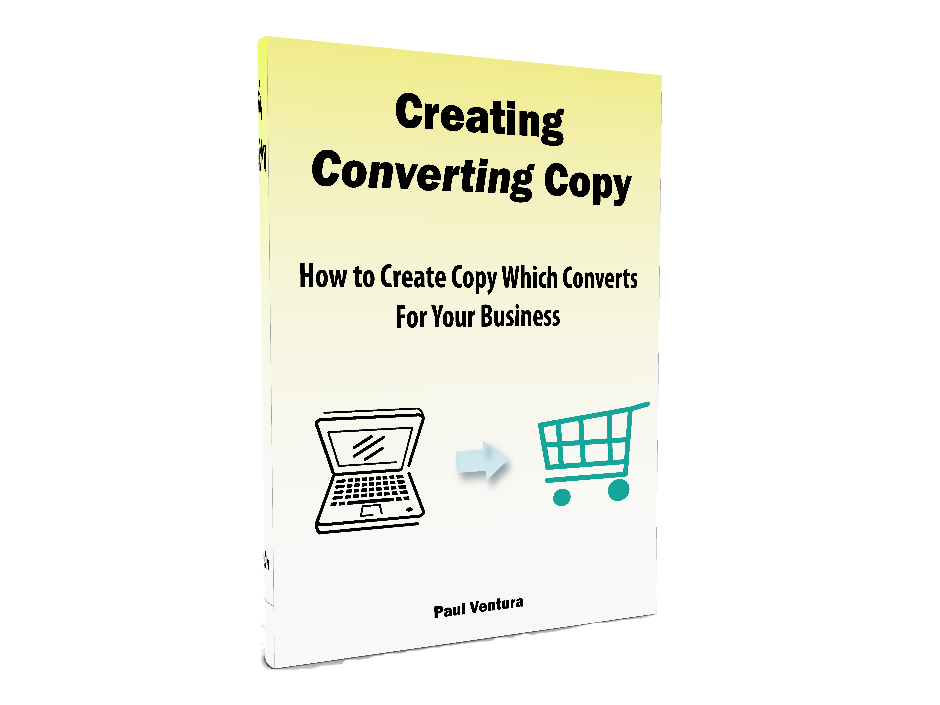 webmasters looking to step up their copy, I took on contractual copywriting gigs for a couple of years before expanding the focus of the site to all things online marketing.
One thing I always stress is to overdeliver to your audience, and by the same token I believe in karma and giving something back.
All that said, let me introduce my newly published eBook entitled "Creating Converting Copy – How to Create Copy Which Converts For Your Business". This is 86 pages of my best advice in the field of copywriting.
In this eBook I cover:
What is Copywriting
Writing Eye Catching Headlines
The Call to Action
Sales Page Specific Copywriting
Press Releases
SEO Copywriting
Much More!
"Creating Converting Copy – How to Create Online Copy Which Converts for Your Business" is the product of my 7 years of experience in the field of copywriting and I'm offering this invaluable resource exclusively through ConvertingCopy.com to you at a holiday discounted price of just $4.99. That's 75% off of the regular price of $19.99!