Not all keywords are global, in fact sometimes the most valuable keywords are the local ones which will get your brick and mortar business more interest and conversions from customers in your area. More people are using the internet to find local businesses over antiquated methods like the phonebook than ever before and this trend will only continue, so if you have a local business you want to get off the ground then focus on your local SEO strategy with these local SEO tips.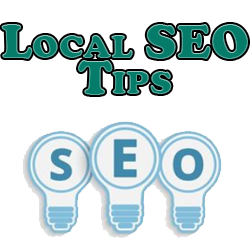 Local SEO Tips
What is Local SEO?
Local search engine optimization refers to getting a typically small business to rank specifically in the SERPs for their region. This is generally easier to do than ranking for global terms which makes sense because local SEO revolves around local search terms which are essentially just very specific long tail keywords which consequently have very little competition.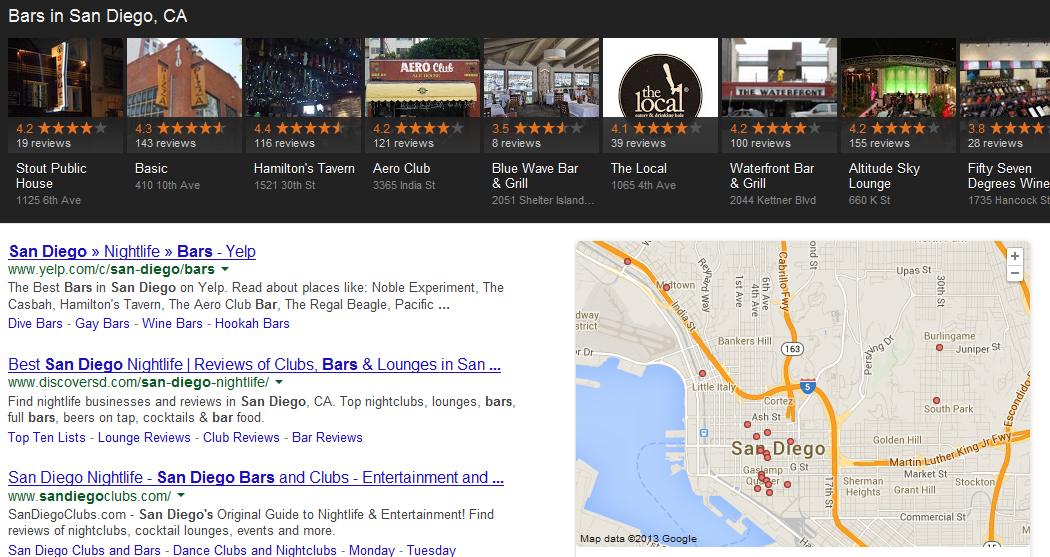 Instead of going against hundreds, thousands, or potentially millions of other sites which are targeting your keywords, you're likely only going against a small handful and more than likely your competitors know a great deal less than you do about ranking in search engines, particularly local SEO. Lets cover some local search engine optimization tips.
Local SEO Tips
First, understand which local SEO keywords to target. This doesn't mean ranking for your own brand related keywords. If someone searches for them then they'll find you and you're in good shape. Instead you need to target local keywords in your on and off page SEO. I'll do a more complete write up on choosing local SEO keywords next week, but the gist of local keywords is to qualify the keywords you're already wanting to target with your geographic terms whether it's a city, state, country, region, etc.
Now let's get into the local SEO tips.
On Site Local SEO
Posting Your Address to Your Site – This is one of the first things you should do. Ideally you have a physical address as this will help your local SEO efforts immensely. Put it on the footer of every page if possible and put it in a page or two of your Google Fluff pages.
Google Fluff – Your Google fluff pages are your "About", "Contact", and other informational pages as they relate to your site and business which Google likes to see. This should be a part of local or global SEO but having your fluff pages can put you ahead of competitors who don't have them and as just mentioned, these pages are also nice to house your address and any other information you'd expect to find for a local business like hours or a phone number.
IP Source – Make sure your site is hosted in the country where your business is. This may take care of itself for most webmasters but for some they find cheaper, seemingly more attractive hosting options in other countries. That looks strange to Google when they see you're trying to rank for London based keywords but your site is hosted in America. While you're doing that, grab a dedicated IP if possible to ensure that you're not sharing with any potentially spammy or penalized sites. It costs more but can be worth it as I outline in hosting and SEO.
Keywords – I just alluded to this but place your local keywords in the title tags, meta descriptions, H1/H2, target one keyword per page or article; all basic SEO stuff basically but tailored with your local keywords. Use these and LSI keywords sparingly when pointing back to your site from another site.
Google Authorship – Google Authorship is effective in global SEO and even moreso in local SEO as most of your competitors will not be doing the same. Get your picture in the SERPs with Google Authorship and boost your authority.
Off Site Local SEO
Social Networks – Get your business and address on Google+, Google Places, Facebook, Twitter, Bing Local, 4Square, Wikimapia, LinkedIn, and Yelp, and interact where you can with each network.
Directories – Submit your business on directories like Dmoz, Yahoo, Local Directories, Online Yellow Pages, and other directories of the like. Most cities have local directories to promote their local businesses and many people refer to these exclusively when finding information and businesses about and around their city.
NAP Consistency – Nap is the acronym for "name, address, and phone number". This information should be on your site and on directories, social networks, anywhere you can put it, and most important it should be CONSISTENT in every location. If anything changes in your NAP's details, update them across the board. Google wants to deliver the best user experience so if they see that your address is different on a number of different sites, they'll want to shield their users from a potential frustration when trying to reach you.
Local Sites – Connect with and reach for local links from various sites in your community. A link from a local news website makes your site seem more relevant to search results for and in your community. Networking with other local businesses by doing your own searches or connecting over local business hubs is a good way to share links and increase your exposure.You might even flyer for your website to increase awareness and consequently your traffic and the links you'll receive in your local community which will in turn cause Google to reward you with a better local ranking.