The effective ordering and placement of widgets on your WordPress run site can significantly improve your site's performance in a number of different important metrics. You can decrease your bounce rate (which will help you rank better) or generate more conversions to your email sign up form as a couple of examples. Forget tag clouds, let's take a look at a number of the best WordPress widgets to have on your site.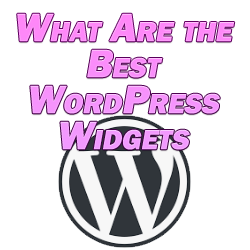 What Are the Best WordPress Widgets
Email Signup – As your email lis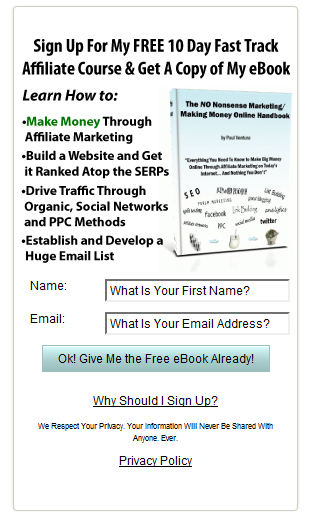 t is one of if not the most important aspect of your site as I cover in my FREE Complete Email Marketing Blueprint, this one is a no brainer and should be placed first to ensure that it's always above the fold and easily visible on every single page on your site.
Recent Comments – I like the recent comments widget because it fills a number of roles: it shows and creates links to both comments and other posts you've made which encourages people to spend more time on your site. On top of that it creates an incentive for people to comment on your posts for the increased visibility which comes with that widget, thereby creating the potential for more traffic to their sites. I prefer this over the random posts widget because it kills an extra bird with the same stone. If you want you can grab a related post plugin so that you can display relevant posts at the end of your post to also increase time spent on site and cut down on bounce rate.
KB Countdown – Great for sites with an impending product launch. This counts down the days, hours, minutes, and seconds until your long awaited product launches which helps to build anticipation and sales.
VidEmbed – This is a nice widget to prominently display a site wide video if you have something you want to promote.
Search Box – An old standby which is great for helping people easily locate posts related to what they're interested in specifically on your site.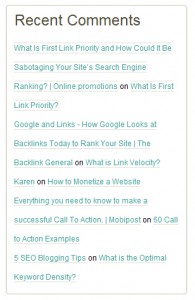 Social Box – This is nice if you're socially inclined as it groups together all of the various social proof stats and lets people connect with you on social networks.
Facebook Walleria – This is for fans of Facebook obviously as it embeds pictures, video, any recent activity or updates from your Facebook page of choice right on your site.
Top 10 – Showoff your top 10 posts off all time with this widget so that your best work is showing no matter what page someone is on on your site.