Pop Up Domination is a program designed to give webmasters a way to create very attractive and customizable pop ups for their websites. It comes in both a stand alone format and as a WordPress plugin; you get both when you purchase the program. I've now had this program for a few months now so I thought I'd put together this brief Pop Up Domination review video:
In summation (or if you just aren't in a video mood at the moment) the basic points to take away from this Pop Up Domination review are: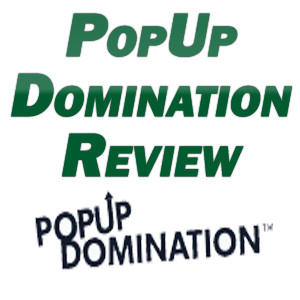 You can choose from 7 different basic templates to start with, customizing the colors within each template to reflect the color scheme and theme of your site.
Easy to customize text fields make it fast to input the copy of your pop up and a graphic in case you have some sort of multimedia cover graphic as an incentive.
Works seamlessly and very easy to integrate with your email software provider of choice like Aweber to track analytics just like any web form you already use from them.
Each template is optimized in terms of structure and layout along with their recommendations of how to use your copy to yield the maximum number of opt-ins.
And remember, popups are admittedly very invasive, but a ton of websites still use them after all the data is in after all these years because they work.
They are about as visible as you can get in promoting your email list, they drive more engagement, and results in how to get more email subscribers.
I've put together a comprehensive email marketing guide as well as my Complete Email Marketing Blueprint.