Article marketing on article directories is still one of my most important traffic sources despite the diminished effects which article directories have on SEO thanks in large part to the Google Farmer update which was enacted earlier in the year.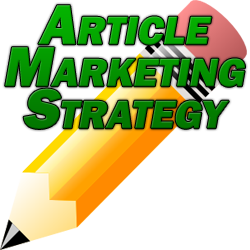 I get a lot of questions about article marketing, so I figured I would just cover my complete article marketing strategy which I use to enjoy the full benefits of article marketing right now to hopefully answer any questions which anyone might have about this traffic source right now.
Article Marketing Strategy
How to Write Great Articles
The first and one of the most important elements of my article marketing strategy which I do before I write anything is to consider what keyword which I want to target in my article. I generally don't target multiple keywords in one article as you can get much more targeted when you just focus on the one. See my post on what is a good keyword for how to do effective keyword research with the best free tool.
Next you have to write the article itself. Rather than repeat myself, I'll direct you to my resources on how to write a great title, how to write a great article, and finally how to write a great article resource box.
Submitting an Article to My Site Vs. an Article Directory
This part is very important to my article marketing strategy in terms of SEO and I get a lot of questions related to this including:
Should I even bother publishing the article on my site or just the directory?
Should an article be published on my site first or on the article directory first?
Do I need to rewrite an article from my site before submitting it to an article directory?
I've put together a complete post on submitting an article to my site versus an article directory to explain the best practice to take in full but the most important point to take away is that you should ALWAYS publish your articles/content on your site and get them indexed (see how to get your website indexed) BEFORE you publish it on an article directory.
Free Article Marketing Sites
Once your content has been published and indexed on your site, you can publish them on article directories. There are hundreds if not thousands of article marketing sites. Here is an updated list of the top 50 current article directories based on their Alexa rank, PR, and Do or NoFollow classification.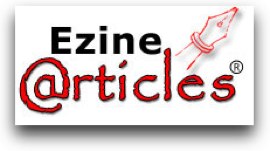 I primarily use Ezine Articles and (in the rare occasions in which Ezine won't accept my article) GoArticles and ArticlesBase. Ezine is the most heavily trafficked solely article directory directory on the net so it affords you the opportunity to get your articles in front of the largest audience of webmasters looking for free content which they can syndicate.
Check out my complete guide to article syndication for information on how to get the most out of syndication as this is one of the most important aspects of my article marketing strategy.
Remember when you are submitting your content to free article marketing sites that you create different pen names if you are writing within vastly different niches. You don't want to have people check out your other articles about PC repair to find articles where you're talking about puppy care, as well.
Also make sure to create a profile for each pen name which you're using. This includes giving a brief bio, links to your websites, and a picture of yourself as a lot of people are interested in learning more about you and it doesn't reflect well on you if you leave this blank.