2016 is upon us so I've put together this list for the top WordPress plugins for 2016 so that your website can be humming smoothly with all of the social, security, and site management tools which you need. Note that these are all free, as well, so there's no need to touch your new budget to get the most out of your WordPress run website.
WP Super Cache caches your content so that it's more quickly accessible when someone visits your site. This cuts down on needless load times and delivers a better user experience in both the eyes of your visitors as well as the search engines who consider page load time to be an important ranking factor for a website/page.
You want a good plugin to regularly be backing up your content in case you need that copy later to restore. BackupWordPress allows you to schedule backups and have them emailed to you, so you'll always have a copy one way or another in case of an issue.wordpress plugins for 2016

I've mentioned before how finding dead links on another site and pointing them out to the webmaster is a great way to earn high quality links from other websites in your niche. Well conversely you don't want to have any broken links on your own site as this is delivers a worse user experience and will consequently negatively affect your SEO. The Broken Link Checker plugin does what you might expect; it checks your entire site to see if you have any broken internal or external links which are pointing to non-existent URLs.
The Yoast SEO for WordPress plugin has overtaken my former SEO plugin pick of All-In-One-SEO (see that, I'm not even linking to it anymore).The plugin expedites the process of making sure that your content is SEO friendly in a meta sense and goes above and beyond to ensure that you've done everything you can regarding on page SEO short of creating links for you.
Every page gets an SEO checklist which makes suggestions such as varying your content avenues and keyword usage in order to improve your perceived SEO score. It even updates your score in real time so that you can see the changes you make positively or negatively impact your score.
The bottom line is that it removes the guesswork from on page optimization so that you can focus on creating good content and trust that you've done everything necessary to appeal to the search engines after you've created the content to appeal to your visitors.
It will also generator a sitemap for Google and other search engines every time you make changes to your site, sending the updates out to the search engines for you.
Login Lockdown prevents brute force attacks on your WordPress login URL by automatically shutting a user down after a few failed attempts. You can choose settings to affect how many attempts someone gets before being locked out, how long they'll be locked out, whether they'll be locked out if they try to use a non-existent username, and you can even lockout IP sources altogether.
Years ago one of my sites was the victim of a brute force attack, and I very quickly learned the importance of a simple plugin such as this.
The Broken Link Checker does just that – it checks for dead links, both internal and external, across your site and notifies you via email so that you can clean up any broken links on your site.
Broken links make for a bad user experience which will annoy both your visitors as well as the search engines. Make sure every link on your site is alive and well with this plugin.
Ultimate Social Media Plus is my pick for the best WordPress plugins for 2016 as it relates to serving your social network interests on your website. It's completely intuitive as well as customizable in that you can choose where to display your social icons, you can choose which networks to display/link to which is a very useful feature most other plugins don't boast, and they have a number of style choices for the social buttons.
For each button you can also decide which action clicking on a social network button takes, whether that's visiting your profile or prompting them to follow you on that network or even share your content.
You can also create a social network reminder popup which is fully customizable, as well. So if, for instance, you want someone to be reminded to share the post they just read on Twitter and Facebook only, you can set that up to display once they reach the bottom of your article.
SNAP is an acronym for social networks auto poster. I use this plugin on my WordPress sites so that I can instantly sling my new posts and pages to their corresponding social networking sites.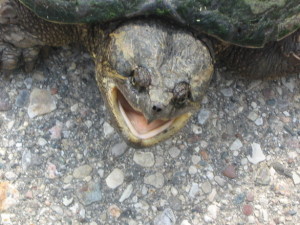 This is an easy way to maintain an active and regularly updated social network presence, assuming you post to your website regularly (which you should). It even lets you post exclusively to any and all of your social networks if you want to skip the blog.
Pretty Link lets you create attractive, custom readable links right from your WordPress control panel. You can use it to mask your links or simply create "prettier" links and the plugin even shows you stats on how many clicks which each pretty link has received.
It works well with Twitter, as well, because you can create shorter links to include in your tweets. There are additional options which you can tweak such as making it a 301 vs. 307 redirect and specifying nofollow on every pretty link which you create.
There is also an upgraded premium version called Pretty Link Pro to give you additional functionality so that you can automate your custom link creation, fully cloak your links, auto-tweet your links, and replace keywords throughout your blog with your links which can save you a lot of time.
Subscribe to Comments and Top Contributors
These are two plugins to enhance your comment sections. Subscribe to Comments notifies commentators who leave comments via email of when subsequent entries are made so that they can see replies made to their comments, encouraging them to come back to spend more time on your site.
Top Contributors on the other hand creates a widget which shows on your blog to create a list of the top commentators, thus increasing their exposure and giving them and everyone else ample incentive to engage in regular discussion on your site.
This is a very simple plugin which includes links to relevant posts based on keywords at the end of a post on your site. This increases the chance that someone will continue to read more content/other posts of yours and spend more time on your site.
Use these WordPress plugins for 2016 to get the most out of your website, and best of luck to you in the new year!