Unlike a more comprehensive content audit (see what is a content audit or how to do a content audit for more information), learning how to do an SEO content audit exclusively addresses the optimization of your website for search engines. Unless you're just starting a website from scratch and already know the latest in evergreen SEO practices, it's a wise idea to perform an SEO content audit once a year where you go back and take a look at every single page of your site and ensure that it's consistent with the latest practices.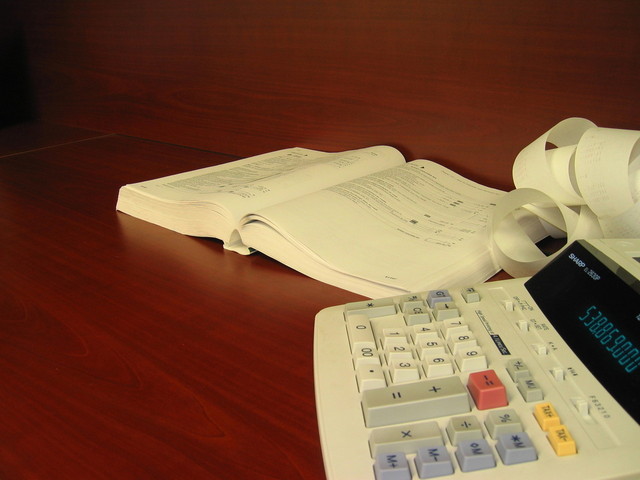 In this article I'm going to explain how to do an SEO content audit specifically using a couple of tools and some good old fashioned elbow grease, so let's get into it!
There are a lot of tools on the market for performing an SEO content audit, or in other words gauging how effective each page of your website is at targeting a specific keyword, but there are plenty of free tools to use to examine your website's SEO efficacy to make how to do an SEO content audit that much easier.
How To Do An SEO Content Audit With Two Free Tools
Before you do anything, I recommend going to your Google Analytics profile (click here to learn how to add GA if you haven't already) for your website and determining which pages of your site are performing the best in terms of both receiving traffic and converting on any goals which you've set up. This is useful, because before you learn how to do an SEO content audit, you need to know what you're already doing right, even if you don't initially understand why. This is helpful as a learning tool.
Just as importantly, take a look at pages and posts which you would like to be better performing and note the differences between those and the well performing ones.
What optimization did you do on one which you maybe forgot to do on the other?
Sometimes not ranking well on one page versus another is as simple as:
You don't have any/enough images on that page.
You don't have any videos embedded on that page.
The article/content itself is too short. Longer articles on average rank much better than shorter ones. Aim for 2000 words if the topic allows for it, and if you don't think it does, odds are you're not thinking enough on it.
You haven't optimized that page for a particular keyword.
If course if you've done all of that, then more than likely it's simply a more challenging keyword to rank for, so it's going to take some more doing on your part. Promoting your post on social media and leaving links to it wherever you can to get it more exposure will garner more traffic which will garner more links which will ultimately result in a higher ranking.
SEO by Yoast takes the mystery out of on page SEO optimization by giving you a simple to read color score and itemized list of things which you can do to better your score for the keyword you're trying to rank for. This makes learning how to do an SEO content audit simple even for newbies to the world of search engine optimization.
Both your overall score as well as list items are color coded with green being a great score or that you've met that recommendation on that page, orange representing an okay but can be improved score or that you still can improve on that specific recommendation on that page, and red representing a bad score or correlating with something which you definitely need to improve upon.
Each page of your site can be given a focus keyword in the plugin's interface on any page or post of your site. This is the keyword you're targeting and creating content/related content around. Pages which haven't been given a focus keyword also have no color coding, so it just appears grey in your "all posts" section. This is helpful for quickly identifying which posts you haven't optimized yet.
A handful of the metrics which SEO by Yoast uses to calculate a page's score are:
Flesch Reading Ease Test – Ease of readability of content is important to deliver a better user experience. That means breaking up your content into smaller paragraphs and sentences, and this score will tell you how readable your content is so that you can spread it out accordingly.
Meta Description Length – 156 characters is generally the maximum for Google's meta description in the SERPs. Getting your description under this cap means that the whole thing can be read. Succinctness is key here.
Subheading Tags – It's a good idea to not only use heading tags but to use subheading tags (such as H2 and so on) in your content. The plugin will tell you if you've neglected to do this.
Keyword Density – I've talked about what makes for optimal keyword density in the past. It's subjective at best, but at least you can put it out of your mind by adhering to Yoast's standards on the subject.
Article Word Length – They recommend a minimum of 300 words, but again it's the really meaty articles which rank well in Google. Aim to get your articles above 1,000 words or even into the 2,000 word area if possible.
Images – If you don't have images on your page, the plugin will urge you to add some. In the same vein, it will also recommend that you give your images alt tags with your focus keyword.
Focus Word in URL – This is pretty self explanatory, but you definitely want to both use your keyword in the title of your article, and just as importantly make sure that you have post title selected as your permalink structure.
Meta Description Keyword Usage – Make sure you use your focus keyword in your meta description, as well.
Focus Word in First Paragraph – Another self explanatory checkpoint to meet. Use your focus keyword in the first paragraph, or even first sentence if possible.
Page Title Character Length – The plugin recommends that your page's title lies somewhere between 35 and 65 characters.
Unique Focus Keyword – It's good to only use a focus keyword once on your website, otherwise you risk your own pages competing against one another to rank which serves no purpose. Instead give every page a unique keyword so that you have more chances of ranking for more keywords and gaining more traffic.

Stop Words – Stop words aren't going to be an issue moving forward as more and more people use voice command and every day speech to search for the things they're looking for rather than a traditional search. Questions as search strings have become more common place, so stop words are much more commonly found in search phrases, and as such, Google and other search engines don't ignore them like they used to, or at the very least don't filter them out or punish you for including them.
As soon as you make these changes in your content, the changes will be reflected instantly in the "todo" section of the plugin and can even be reflected in the overall SEO score you get in terms of color coding over on the right. This makes the whole process of learning how to do an SEO content audit virtually idiot proof to know that you're doing all you can to optimize your content on site.
Remember that with whatever tool you us, it's not going to be effective unless you know going in what your goal is for that individual page as well as the entire site. Once you have that figured out, choose your keyword accordingly and implement away.
Also make it a point to use Google Search Console (see what is Google Search Console) to discover URL errors you might have on your site. This gives you a complete list of links which are returning 404 errors so that you can go into the pages which are still linking to them and correct those errors accordingly.
Now that you know how to do an SEO content audit, also remember that this only pertains to on page optimization. Once you've done everything you can on page, it's time to promote your content again by going to social media to post it. The same applies to forum posting, blog commenting, guest posting, really anything you can do to network with other webmasters in order to earn a lucrative link back to your page.