Last week I talked about how to use email list segments and I gave a basic example of a practical implementation of it. Let's look at some more email marketing tips as they relate to segments and how to do them.
Email Marketing Tips With Segments
In MailChimp, you can search through your subscribers based on 30+ parameters including name, email address, location (city, country, zip code, latitude, longitude, etc.), the emails which they have opened/not opened, the last email you sent them, links which they clicked in your emails, and many more.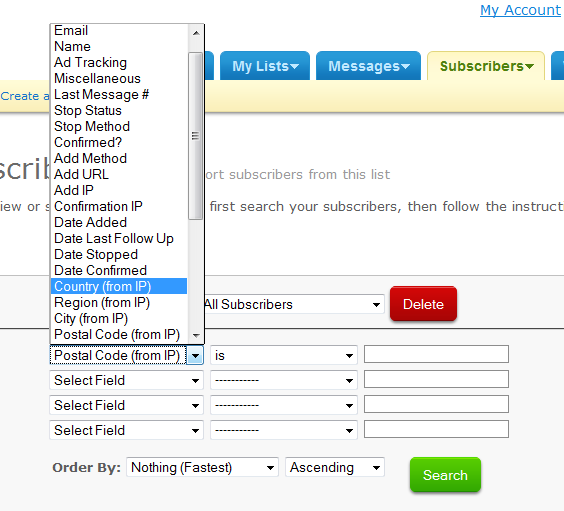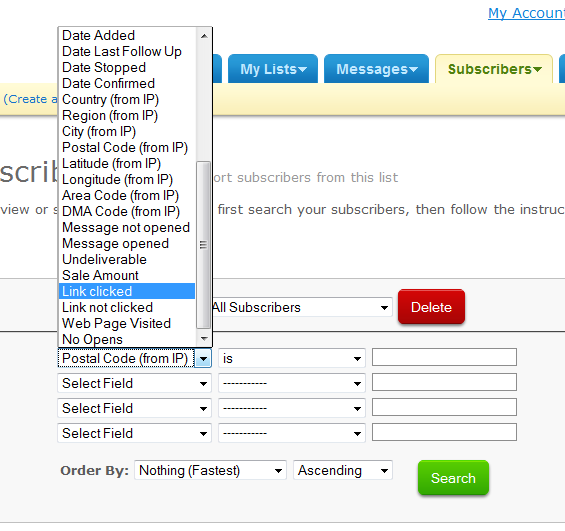 Geographical targeting is nice if you are sending out emails with offers which only applies to subscribers who are in a certain region or part of the world. Alternatively, maybe you just want to send out a happy holiday email to your list, but maybe your entire list doesn't celebrate the same happy holiday which you are emailing out about.
In either case, geographical targeting is appropriate. You can exclude or include certain countries from your email, or you can target specific cities, zip codes, IP addresses, you name it. This ensures that you can send insanely targeted emails to certain subscribers and likely impress the heck out of them at the same time when you email them about something which they are aware most definitely only applies to their local region. It's all about building a relationship, and this is a wonderful way to do just that.
Another of the email marketing tips which I mentioned last week as it relates to segmenting, another practical use of segments is to identify and target subscribers who open or do not open specific emails from you to learn a lot more about the different kind of people you have on your list; thus enabling you to treat each of them as individuals as opposed to lumping them all together.
You're not only looking at which emails your subscribers opened or did not open to learn more about what they are interested in terms of content from you, but you can see the exact links which they clicked or did not click in any email which you have sent them as you can see from this image: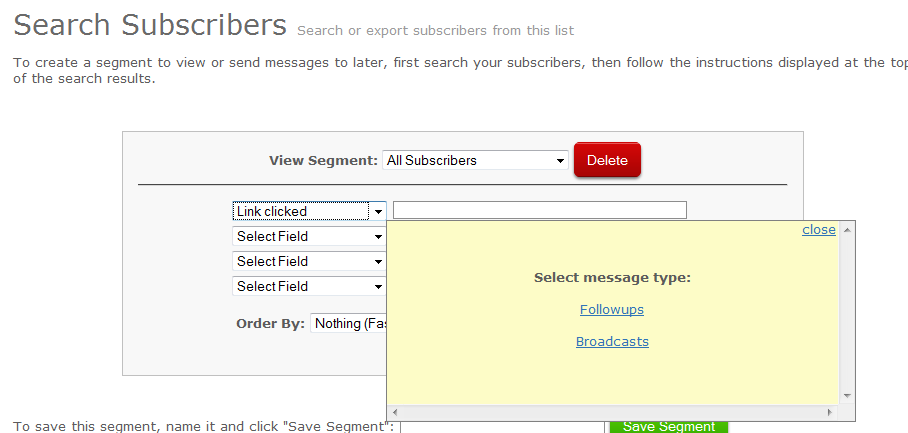 You simply specify the email which contains the link you want to learn about and you can see a complete report on everyone on your list who clicked or did not click it. It would behoove you to send additional offers and content relating to a link to those subscribers who clicked on it.
Remember that MailChimp is free for all new customers. You get full access to every feature of the software, including unlimited email campaigns, follow ups, and broadcasts.
Email marketing is the most important aspect of your website, and MailChimp is a great option, so give them a shot today.