Awhile back I did a complete overview on buying and sell sites. Buying and selling sites and website flipped are all big businesses online and great ways to make money (especially if you follow the tips in my guide).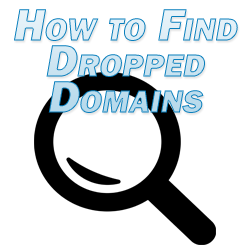 How to Find Dropped Domains
When I talk about buying a website, I was referring more to purchasing a domain from a webmaster who is looking to sell. In this article I'll talk about dropped domains and how you can find and even make some money off of them.
First off, let's identify what are dropped domains?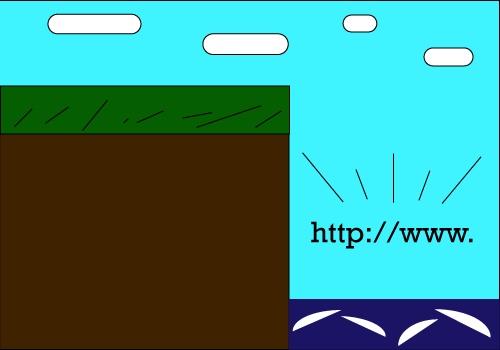 Dropped domains are domains which are not sold off by their owners but instead are just dropped, meaning they don't pay to renew that domain and oftentimes there has been little interaction with that domain for some time from its original owner.
There are a few major reasons for why a domain gets dropped:
The webmaster didn't set that domain to auto renew once their contract period was set to expire
The webmaster has had little to no contact with that site in quite a long time and it gets dropped at the end of its contract period.
The webmaster changed their credit card or payment method and that domain accidentally gets dropped, perhaps without their knowledge (the best time to jump on one).
There are a number of services which can detect and identify a domain as soon as it gets dropped so that you can pounce on it if you think it's for you.
I've heard some webmasters complain about dropped domains being risky if for no other reason than you can see all of the links pointing to that domain disappear after you pick it up.
The truth of the matter is actually that dropped domains are MORE reliable if anything because you're not dealing with a webmaster typically who is still in control of that domain and is likely to notify anyone linking to that site after you retain ownership to pull out their links. The webmaster isn't the one standing to see any financial gain through a dropped domain purchase, so any links pointing to that domain when you purchase it are more likely to remain intact.
This is a good time to remind you that you should exercise your due diligence when picking up a dropped domain. Take the opportunity to manually review all links pointing to the domain, get access to its Google analytics report (if possible), check out the site's history at Archive.org to see how that site has been used and has looked in the past, and do everything else I detail in my guide to buying and sell sites.
After you've acquired a dropped domain, you can use it to develop one of your private blog networks or you can flip it (if necessary) and sell it to an interested party which you'll likely have little difficulty doing.