Adding an up to date sitemap in the Google Search Console is a reliable way to ensure that Google can more easily crawl your site using the sitemap as a guide, and this can boost your rankings. Fortunately this process is simple, so let's cover how to add a sitemap in Google Search Console to enjoy the traffic benefits today.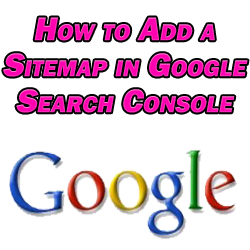 How to Add a Sitemap in Google Search Console
Before you can add a sitemap in Google Search Console, you obviously need a sitemap for your site. There are many ways to create one, including making it yourself from scratch. The simplest way in WordPress is to use an SEO plugin like Yoast to automatically create one from your site after you've installed the plugin.
In Yoast's case, it will generate the sitemap at your URL/sitemap_index.xml.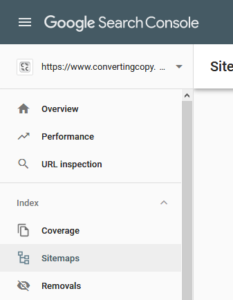 Once you have your map, log into your Google Search Console account and navigate to the "sitemap" link in the dashboard, like shown in the image:
This will bring up a field where you can input the URL of your map. With your website's URL already shown, you'll just add "sitemap_index.xml" if you're using Yoast.
You can navigate to that URL on your site yourself and see that this produces basically a directory of your website broken down by content type. If you click on the "posts" link, you'll see a complete listing of every post you've made in WordPress on your website.
That's literally all you have to do. Note that it might take Google a day or two to register your sitemap.
The added bonus of using a plugin like Yoast to automate making your sitemap is that it automatically edits and updates it whenever you make changes to any content to your site. Whether you add new posts or tweak an existing page, these changes will be reflected without your having to do anything.
Google will routinely check that same URL to keep abreast of changes to your site, so the entire process is essentially automated once you do this simple initial set up.
While you're in your Google Search Console, see if there are any issues with your site like:
Security Issues
Manual Actions
Crawl/404/Dead Link Errors
Desktop or Mobile Usability Issues
You can learn more about everything you can get out of this tool with my overview in how to use the Google Search Console.