Today I'm going to talk about how to start a podcast, mostly because I have just launched the official ConvertingCopy podcast and figure there are a lot of small business owners in all kinds of niches.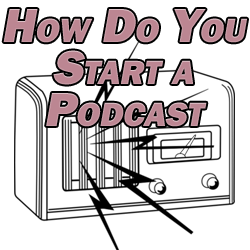 How Do You Start a Podcast
Podcasting is a free marketing avenue available to all webmasters and business owners yet one which is still hugely underutilized. Podcasting's popularity is growing each year thanks due in large part to the growth of mobile devices. More and more people are looking for something to listen to on the go or during their commutes by way of their smart phone and a podcast can be much more engaging than simply listening to music. And because it's free, it makes for a wildly popular and accessible way to build brand awareness and cultivate loyalty.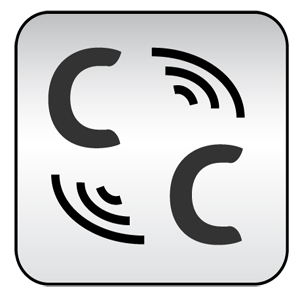 Podcasting has given a platform to a lot of people to discuss the things they feel passionate about, and just like with blogging, if you have a niche, you have an audience looking for your content and this extends to the world of podcasting. Online media store giants like iTunes have thousands and thousands of unique podcasts available on all kinds of topics, anything a person is searching for.
Oh, by the way, the official Converting Copy Podcast just went live, and within it I'll be releasing a weekly podcast in which I discuss all things online marketing from SEO to social to copywriting, so check that out if you get a chance.
Today I'm going to talk about how do you start a podcast as well as provide a number of tips so you can quickly get up and running to tap this underappreciated marketing source.
First let's discuss the equipment that you'll need to start a podcast. I'd venture to guess that the vast majority of you reading this will already have everything you need, and what you don't have you can get for free.
Software
If you don't already have a DAW (digital audio workstation), you can grab a freebie like Audacity which will not only work to record your audio, but will also enable you to edit or touch it up with a number of built in effects. For all you Mac nuts out there, Garage Band will do the trick, as well.
Hardware
The only hardware you'll need to record a podcast is a microphone, a preamp or just a computer with a sound card, and your voice. You're responsible for your voice, and I'm assuming you already have a computer, so that just leaves a microphone.
I use an Audio-Technica AT2035 which I already had, but fortunately you don't have to break the bank to achieve decent audio quality. Realistically most any headset with a microphone attached will do and the quality you'll get with one will be on par with a lot of popular podcasts you may already listen to. If you don't have one already, head over to Amazon and find a headset or USB microphone for under $20.
The only other technical bit to mention is to make sure you get a good level on the microphone by setting the gain level on your preamp whether it's external or built in to a program like Audacity. Make sure you're not clipping, meaning the sensitivity of the microphone isn't set so high that the meter is in the red otherwise you'll get cracking, distorted audio.
You might consider investing in a pop screen, as well, or fashioning your own out of a pair of pantyhose and a wire hanger (trust me, it works) to set in front of the microphone so that certain syllables won't clip or overpower the microphone. Another solution is to simply lay back on the microphone as opposed to getting right up on it.
Music
Now that your rig is set up, you're ready to begin recording. A short bit of intro music can give your podcast more of an identity of its own and help to distinguish it from other podcasts which simply begin with the person introing the topic of that day. You've likely heard my intro music if you've ever watched any of my tutorial videos or have listened to any of my own podcasts; it's just something to give it a bit more personality.
(As a side note, if you're interested in having your own unique piece of intro music, email me at paul@convertingcopy.com as I've been composing music in that capacity for videos, business presentations, etc. for years and charge ridiculously low rates for it.)
Content
The biggest question you might have regarding podcasting would be where do you come up with the content. It's a lot easier than you think to create good content on a regular basis, so I'll offer a number of sources you can tap to create your own content.
Your Posts – You have a blog, right? You've already put in the hard work of writing dozens or hundreds of posts on your site, so why rack your brain trying to think of new topics when you already have a huge well of topics you've already covered to go to. Simply reverse transcribe (or dictate, to the layman) your written posts to audio over the podcast.
Your Videos – I've preached the importance of video marketing for awhile now on this site, so assuming you've taken my advice, then you likely have a number of videos which relate to your niche uploaded as well. The great thing about videos is that the audio is already there, you just need to isolate it to pull it from the video. The best way to do this is assuming you still have the video files on your computer as the audio will be right there or can be easily ripped using the software you used to create your video.
If not and you only have the video on YouTube, then I have an even easier method of pulling the audio from your video. Just go to a site like http://www.video2mp3.net/, type in the full YouTube URL of the video you want to pull the audio from, and click on the button to get just the audio. Then if you have any bits of the audio you don't want to leave in, or you still want to be able to overlay your intro music or anything else, you can just load the MP3 of that audio into Audacity or your DAW of choice and edit it accordingly before uploading it.
Original Content – When I say original here, I just mean content you're creating in podcast form which you haven't done before. So where you would normally write a post on a new topic, you'll be discussing it over the microphone instead. A lot of people tend to better convey their points via speech as opposed to text, so this will come very naturally to them.
If you're not one of those people and work better with a planned speech when you need to say anything formally, try writing a script. You'll likely still want to write a post to get all of your bases covered, so if you want to write your post then dictate that like I mentioned earlier, that's a great way to hit two different content mediums with one idea.
Get a Guest – Interviewing a guest or tag-teaming a topic with another industry person is a great way not only to more fully discuss your topic, but also a great way to network and pull in some new listeners.
If you know of another podcaster in your niche, reach out to them about the prospect of guest podcasting so that you can both take advantage of each other's audiences to grow your individual audiences substantially. You can have your conversation this using a free software like Skype and capture your system's audio in addition to your microphone so that you can pick up both channels.
Identity
Remember to be yourself as anything else will sound forced. Besides, even if you're in a heavily saturated niche on the podcast scene, people will be tuning in over time to hear your unique voice and take on whatever your niche is, so make sure that your personality shines through along.
Schedule
One of, if not the most important rule of podcasting is to be consistent. Just like with creating blog posts or any other type of content/media, make sure that you find a pace which works with your schedule and stick with it. Whether that pace is one new podcast a day, a week, or even a month, find something you can realistically accomplish and stick to it.
Try to carve out a regular schedule where you can record your podcast each day, week, or month. If you have that time devoted to that task each week, you'll be more likely to stick to your schedule. You might also make sure you have a nice stockpile of podcasts ready to be uploaded just in case any emergencies come up which will spill into and take up your designated podcast time.
While MP3 format is one of the most compressed and makes for some of the smallest file sizes you can achieve, if you have a hopefully consistent podcast, you'll likely be needing a good bit of disk space in time to host them. I'll cover the best places to host your podcasts in an upcoming post, but for now you can check out Podomatic or SoundCloud for a couple of the more popular ones. After you have hosted your podcasts, you'll create a feed for that page which will update every time you create and upload a new podcast, and that feed can be submitted to popular online media stores like the iTunes store.
Market It
Last but not least, remember to market your new podcast. Hit all of the usual avenues such as:
Your Site – I mentioned you can host or link to your podcast from your site, but you should also make regular posts whenever a new podcast goes up. Have a podcast section of your site where you link to each new podcast you upload. If you're writing a post on the topic you covered in your podcast, then go ahead and embed the podcast or link to it on that page to help diversify your content and help that page rank in addition to spreading the word about it.
Email – Email your subscriber list about each new podcast you upload. What? You don't have an email list? Grab my Complete Email Marketing Blueprint for free and get up to speed on one of the most important marketing tools at your disposal.
Social Media – Post to your business/site's Facebook, Twitter, LinkedIn, Google +, and any other social network you have a page for to further spread the word.
Paid Advertising – Run PPC ads to get the word out on your podcast, as well.
Or use any one of the hundreds of traffic sources I cover here on ConvertingCopy.com to get the word out. Remember to plug your other online properties within the content of your podcasts in order to keep the cycle going, as well, and build your reputation as an authority within your niche.
If your podcast offers good and unique content then you'll find it'll begin to snowball on its own by word of mouth after some initial marketing on your part just to get the word out.