Video marketing is a powerful current marketing strategy as it enables you to spread your brand even further across multimedia Web 2.0 sites like YouTube which alone gets a staggering 2 billion views per day. Additionally, even your laziest visitors/customers can enjoy watching a video. I know that I for one generally prefer watching a video to reading the equivalent amount of text because it typically saves me some time. Also, video marketing makes you/your website look that much more professional which your customers appreciate and like to see.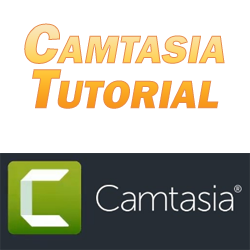 That is my wind up to sharing that I recently got my hands on Camtasia 7, the latest version of a neat little all inclusive piece of screen recording software. If you've ever seen one of the more quality videos from one of the web gurus out there, you've no doubt taken notice of the wide array of features which they use within them. Features like zooming in and out, highlighting and sometimes circling specific aspects of the video, blurring out portions of the video, making quality transitions, and clear voice narration are all things which we take for granted but are things which must be implemented to give the video a more natural and pleasant viewing experience.
Camtasia 7 makes doing all of these things ridiculously quick and simplified so that you can create professional quality videos on your own desktop whether it be recording your computer screen itself, your web cam, or creating videos by integrating your Power Point presentations. There are about 15-20 videos right on the publisher's online help center which detail in a little over an hour of video footage how to use practically every feature of the program.
Check out this quick Camtasia tutorial video to see how it works.
Camtasia Tutorial and Review
---
---
Notable Features:
Record videos from screen/webcam captures and PowerPoint presentations.
Simultaneously record or add narration plus system audio.
Level out audio and kill background noise in post to improve audio quality.
"SmartFocus" adds natural automated focus in and out to coincide with your actions during recording.
Add intro/title clips, callouts (includes blurring and highlights), zoom and pan, images and music (just by dragging them on the timeline), captions, picture and picture, transitions, cursor effects, CD/DVD menus, interactive quizzes to your videos.
Produce video in a number of formats and dimensions to best match any medium whether it be for YouTube, Blackberry, Ipod, DVD, etc.
After using it for a week or so, my one criticism to mention in this Camtasia Tutorial which I have found is that when using callouts to draw attention to something in the video or even conversely to blur something out simultaneously with zoom, the callout follows the zoom which is a bit annoying if you want to leave a callout on during a zoom. The only instance I can think of when this would cause an issue is when you have something in the video that you want to blur out for an extended period of time even through zooms which admittedly wouldn't come up often, but if and when it does it requires that you relocate your blur callout or get rid of it for the duration of your zoom(s).
That being said, after a week with the program, this was my only real complaint. The bottom line is that Camtasia 7 is a powerful program which enables you to create professional looking videos without your having to have a technical side as everything about the program is extremely easy to use and intuitive.
Snagit
Snagit, which comes with Camtasia in some packages, is a more basic program in the same general vein as Camtasia and it's even from the same publishers as Camtasia, but the focus with Snagit is primarily for capturing images and taking screenshots from a site. You can capture complete documents, every piece of multimedia from a web page, pretty much anything you see or read. There is a basic editing program which comes with it so that you can edit whatever content you "snag" from it. Additionally, there's a basic screen recorder feature, as well, so that you can make videos from your screen just like with Camtasia, but without any of the features or especially the editing features synonymous with Camtasia.
All in all Snagit is a neat little program for capturing content from a website even if you couldn't manually do it yourself, so it's a nice compliment to Camtasia.