Yesterday I taught you how to set up a website for free using WordPress. Today we'll talk about how to use WordPress.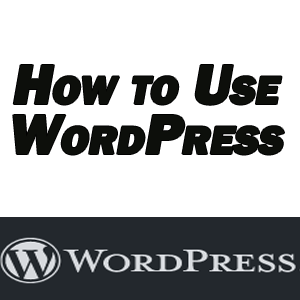 I like WordPress because there are thousands and thousands of free and premium themes to get the look that you want from your site, and tons of plugins to give you the functionality you want from your site.
Best of all WordPress is a practically 100% idiot proof interface for interacting with your website and easily and quickly adding and tweaking content on it. It's extremely intuitive so you won't be spending a lot of time scratching your head trying to figure out how to use WordPress to do what you want.
Much of the simplicity through which WordPress works will be evidenced in today's video where we're going to learn how to use WordPress to perform basic functions from changing the theme and appearance of your website to creating new posts, changing a few important settings, and adding plugins.
How to Use WordPress