Content curation can be confusing because most definitions only cover part of its complete meaning. Content curation refers to both aggregating content from different places around the web, sifting through it, and reorganizing the best of it to publish on your own site. It also refers to how you present your content to your audience in terms of medium and regularity. Let's talk more about what is content curation and why it matters.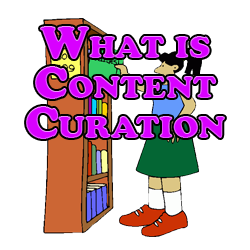 What is Content Curation
Good content curation will ensure that you both are creating good content for your site and are delivering it to your audience in the most efficient manner. Effective content curation will also make your site the go to site on you particular topic of interest and will put your site on the map. The Huffington Post is an prime example of a site which has benefited from strong content curation and has made their site one of the most visited on the internet. Let's talk about how to more effectively do all of this with these content curation tips to employ on your own site.
Write For Your Audience – This seems obvious but it's a good first step to decide who your target audience is so that you can understand the kinds of questions they have themselves which you can answer through your content.
An effective way to do exactly that is to go to message boards as they relate to your topics which you cover on your blog and look at the questions people are asking on this message boards. If you know the answer then you can create an effective answer post and mention it on that forum. If you don't know the answer, then you can find some other blogs posts and articles written on that subject to pull from and add in the bits of pieces which you can contribute. Not only are you strengthening your reader's awareness of that question/issue but at the same time you're strengthening your own comfort level when it comes to your areas of interest or expertise.
Reposting Links – Remember It's perfectly acceptable to re-post an existing link if the content is good. In other words you don't always have to create your own content based off of someone else's, you can just give them a link.

Use Every Avenue – Also important is that you use every avenue for distributing your curated content. This includes your email list, social media satellite sites like Facebook or Twitter, and blog commenting on other site's blogs to reach their fan base and readership.
As a final note, don't get caught up in content curation to the point that you are completely or even mostly reliant on other sites for the content which you produce.
Instead, this of content curation as a guide to help you get ideas for your own content. No one wants to read something which has been said hundreds of times, so remember to create plenty of your own content based on your own ideas and opinions or add to existing content by putting your own unique spin on it.