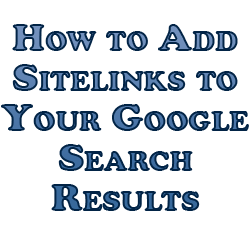 Sitelinks are easy to ad to your Google Ads, but unfortunately there's still not a simple "submit and forget" option for their organic counterparts.
Still, there are a number of things you can do which have an effect in how to add sitelinks to your Google search results.
What Are Sitelinks?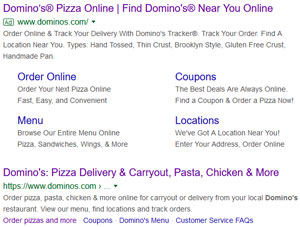 First, let's establish what are sitelinks. As you can see from the example to the right after searching for "Domino's", we have both an ad and organic listing for Domino's.
Under the title and meta description of each listing, there are clickable links (sitelinks) which take you to more targeted pages than the home page. So from Google, you can click straight to ordering food or viewing their menu.
Sitelinks can appear in various formats and the font sizes and placements shown in the example isn't exclusive to either paid or organic listings.
Why Do Sitelinks Matter?
Sitelinks matter for a number of reasons. To narrow it down:
Sitelinks allow the Google user to click straight through to the page they want to visit if it's displayed. This means more targeted clicks and higher click through rates.
More targeted clicks of course mean a greater chance that not only you'll see a conversion on your website, but that your user metrics will improve which in turn will improve your rankings.
Sitelinks also separate your site from your competitors who do not have sitelinks. This makes your site stand out more, plus it just devotes more Google search results real estate space in general to your site.
Sitelinks also are a sign of trust from Google which in turn equates to more trust in the eyes of someone using Google.
The point is that sitelinks are all upside and help you in a number of ways.
How to Add Sitelinks
Now let's talk about how to add sitelinks to your site.
Again, there is no direct way to get Google to give you sitelinks.
Instead, we can nudge Google in the right direction with these tips on how to add sitelinks:
1 – Rank for Your (Unique) Brand Name
The first tip is just a lesson in brand awareness (and organic ranking).
It's important to establish early on that your website should be ranking number one for its own branded keyword.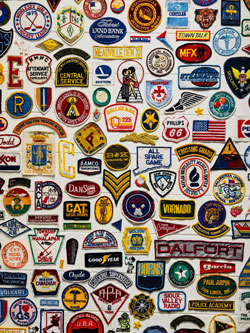 In other words, don't expect to see any sitelinks if your site doesn't have enough authority to rank atop Google when someone searches for it (that being said, sitelinks seem to appear occasionally through the top three websites for a keyword, when applicable).
A big part of this is choosing your URL/brand name wisely. This means avoiding common keywords which you'll have no chance at ranking number one for.
Instead be unique and remember that the more unique your URL/brand name is, the easier and faster it will be to rank for it as people associate your business or website with that name.
2 – Make the Pages You Want Sitelinks for Easy to Find on Your Site
Page traffic plays a big part in indicating to Google that a page of your site is worthy of having a sitelink. If you want a sitelink for a page of your site, don't bury that page or make it difficult to find.
With this in mind, use a simple menu system on your site with the pages you want sitelinks for prominently displayed.
These top level links will ensure more traffic to those pages, particularly the ones you likely want to appear in the SERPs as sitelinks.
3 – Use Simple Page Titles
In the same vein, simplify your page titles with short, clean, easily identifiable names. This means everyone should know exactly what type of page they'll be on just from reading the title of the page.
Examples would be "about us", "contact", "services", "rates", etc.
Each of those page examples is perfect for both a menu as well as a sitelink listing which appear in the context of your website.
Note that you can and should use SEO page titles if applicable. So "services" would turn into "(your niche) services" and "rates" would equally become "(your niche) rates".
4 – Use a Simple Site Hierarchy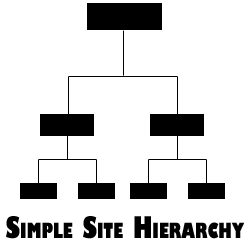 Also an extension of that last point, make sure the layout of your site is also clean and easy to navigate.
This means a simple structure where you don't have to go down a ten tier rabbit hole to find the page or content you're looking for.
5 – Create Internal Links to Those Pages
I'm assuming you've already been doing this for the pages which you want to rank, but creating internal links to the pages you want sitelinks for further establishes those pages' authority.
It also sends some extra link juice to those pages, increasing the chances that they'll rank independently whether garners more traffic which again works to establish those pages as sitelinks.
6 – Submit an XML Sitemap
There are plenty of free plugins to create an XML sitemap for you whether they're standalone or an element of a greater SEO plugin.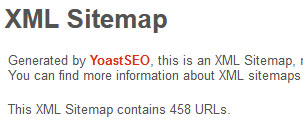 Submitting updated XML Sitemaps to Google using the Search Console keeps it abreast of your latest content changes and updates to your site's layout.
You want Google to know your site inside and out, so make sure you use a set-and-forget XML sitemap plugin to stay on top of this.