Build My Rank was a link building service which a lot of marketers were using and seeing good results from for getting their sites to move up in the SERPs. How it worked was that the marketers would create article content based on their niches which would get submitted to and published on the many websites which made up Build My Rank's private blog networks.
These were high PR blog sites which would pass on valuable link juice to those webmaster's sites. The problem with Build My Rank was that Google caught on to the link building patterns associated with these private blog networks and decided that it didn't fit into their webmaster guidelines. A number of webmasters using the BMR service received messages from Google which relayed a similar message to them and those webmasters saw their sites get de-indexed from Google altogether pending changes made to their link structures.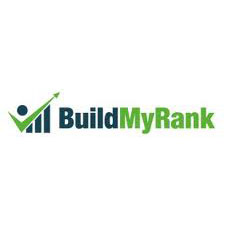 Earlier this week, after two years Build My Rank finally closed it's doors after revealing that the vast majority of the sites which made up their blog networks were de-indexed by Google. The effect is that the vast majority of links which webmasters received from Build My Rank's sites over the past 2 years will disappear and with it any rankings which they enjoyed, so we'll likely see a slight shakeup in the rankings due to the number of sites which relied on those links.
This begs the question, do blog networks still work?
I did a post a few months ago about private blog networks which focused on developing and creating your own network out of a number of your owned sites rather than outsourcing to someone else. Private blog networks will still work very well on a private level (Build My Rank was never really a private blog network, more public SEO which anyone could get links from using spun content). If you own all of your own sites in your private blog network, you control the content and the links.
This is in stark contrast to Build My Rank's sites which were creating links to many different sites with only sub-par content. People who used Build My Rank didn't give Google very much credit in defending BMR, believing that they were invincible and that Google has no way of detecting the link pattern. The truth was that it couldn't have been simpler for Google to detect the various websites associated with the Build My Rank network as all they needed to do was sign up and get some links to a website of their choosing, then make note of the sites those links were coming from to later shut them down.
[poll id="5″]