Paying for subscribers will buy you nothing more than bogus social proof and could lead to your account risking being suspended. Just as importantly, these accounts won't engage with your content, so let's talk about 9 ways of how to get free subscribers on YouTube which are real.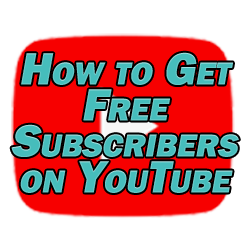 How to Get Free Subscribers on YouTube
1 – Content
It should go without saying but the easiest way of how to get free subscribers on YouTube is to simply create good content. When someone watches a video of yours, make sure it answers whatever questions they may have had going into that video. When you over-deliver via your video, you substantially increase the likelihood that someone will subscribe to your channel.
More than just having good content, make sure that you update your channel with new video uploads regularly. If someone checks your channel's main page, they'll want to see that you are a regular source of fresh content and not some long since abandoned channel.
2 – Ask
Combined with adding new quality content on a regular basis, make sure that you ask viewers to subscribe during your videos. You might mention some traits of your channel and what sets your channel apart from your peers in the same or similar niches. You might also mention your posting schedule if you create a lot of videos and see that as an asset of your channel.
3 – Outro
Creating a specific outro video to tack on to the ending of your video is a good idea for how to get free subscribers on YouTube, as well. You don't want to make this as long as a full on trailer video for your channel, this is more of a quick request for a subscribe.
A perfect example of this is virtually every late talk show host's YouTube channel. Conan, Kimmel, Fallon, Colbert, they all throw up a quick video where they ask for you to subscribe and make a quick crack which reveals a bit of their comedic personalities.
You can do the same thing for your channel and simply tack it on to the end of every video so it's set and forget.
4 – Trailer
Your main channel's display video for unsubscribed viewers should be used as a trailer for your channel. This trailer video is not unlike a trailer that you'd see for a movie; it sets up the expectation of what someone can expect if they subscribe to your channel.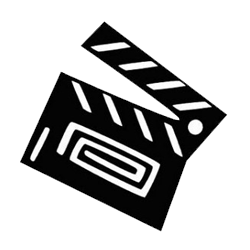 Mention the kind of content your channel produces and the topics you tackle and mention your posting schedule. And again mention anything which sets your channel apart from everyone else.
5 – Incentive
Offering an incentive to get people to subscribe is another great way for how to get free subscribers on YouTube or on any medium. With YouTube you can go by the honor system in which you give something away and ask people to subscribe in exchange, or you can put the details of how subscribers can get the freebie in a video which only subscribers can see.
Because the video which someone sees on your channel's main page changes whether they're a subscriber or not, you can use the subscriber specific video to give away your freebie either with details in the video itself or by putting a link in the description.
6 – Guests
Do a collaboration video with another YouTube channel owner. When you both ask for subscribes from each other's respective audiences, you get a chance to put your content in front of each other's audiences.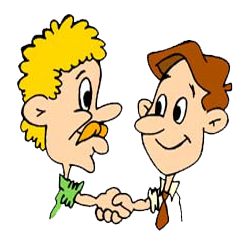 7 – End Screen
The end screen feature has completely replaced annotations, awkwardly leaving behind millions of obsolete, unclickable boxes at the ends of videos.
The end screen shows links for up to the final 20 seconds of your video. You can put a subscribe link as part of the end screen clickable options along with linking to other channels or other videos.
Note that the subscribe link uses your profile photo by default, so put some thought into your profile photo. For some of my channels I put the word "Subscribe" into that photo. This photo is different from your channel's banner, so it's not the first thing or main thing someone will see on your channel.
I mentioned that you can link to a different channel. To go back to point #6, you can make a deal with another YouTuber where you put a link to each other's channels in your end screens. If you share a very similar audience, this can be a great way for everyone to win.
8 – Engage With Commenters/Viewers
Whether you're streaming live or reading comments on uploaded videos, make sure that you engage with the viewers who comment on your video. When viewers see that you respect them enough to interact with them via the comments or live by responding to them, you'll create a relationship with them and they'll be more likely to subscribe.
9 – Linking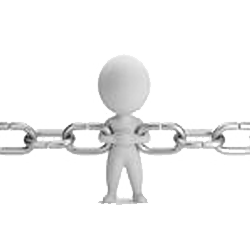 Getting your channel more exposure is a great way to increase the odds that you'll get more free YouTube subscribers. Do this by taking advantage of every website which you frequent and allows you to communicate or link.
In other words, link to your YouTube channel from your website, your Twitter, your Facebook page, any relevant forums you post to, etc.
10 – YouTube SEO
Don't forget the importance of YouTube SEO. YouTube is owned by Google, and they know that people love video content. Put these two concepts together and it's no surprise that videos frequently rank at or near the top of many Google searches.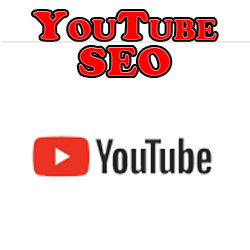 Optimizing your video for your keyword is a great way to get a flood of traffic from both Google and YouTube platform based searches which in turn is a great way of how to get free subscribers on YouTube.
Check out my complete YouTube SEO checklist for everything you need to know to optimize your videos for more search visibility and more subscribers for your channel.